Japan and Russia increase penalties for wildlife crimes
19th April 2013—Japan's announcement that it intends to raise the penalties for those convicted of wildlife trafficking from one to five years in jail came just after Russian President Vladimir Putin submitted a law to parliament that would make smuggling of endangered species a criminal offence, meaning those convicted would spend time behind bars.
---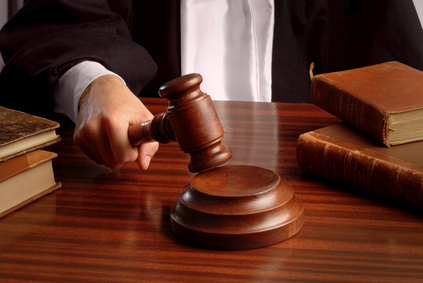 "Countries increasing the penalties for wildlife offences signals a shift in global perception about the seriousness with which such crimes should be treated," said Stephanie Pendry, TRAFFIC's Enforcement Programme Leader.
"We hope it indicates a new resolve by nations across the globe to overhaul and improve their legislation relating to wildlife crime."
In 2012, a review of Russian wildlife legislation carried out by TRAFFIC and WWF proposed amendments to Russian federal law that would tighten the penalties for illegal harvest and trafficking of rare species and their derivatives, and highlighted a loophole that had allowed poachers and traffickers to get away with insignificant fines.
While the Russian parliament still needs to approve the president's proposal for jail time, on 31 March the government increased the compensation due from anyone convicted of killing or taking from the wild tigers and leopards and other endangered species, including certain birds of prey, to RUB1.1 million (US$35,000).
Meanwhile, the environment ministry in Japan has announced it intends to raise the maximum penalty for individuals convicted of trafficking wildlife from one year in prison or a fine of JPY1 million (US$10,400) to five years behind bars or a fine of JPY5 million (US$52,000).
The ministry also plans to raise the fine companies found guilty of trafficking endangered species face by one-hundred fold, to a maximum JPY100 million (US$1.04 million). It is the first time penalties against wildlife trafficking have been raised in Japan since the law on the conservation of endangered species took effect in 1993, though more work is still needed to bring wildlife trade laws fully into line with modern practices.  At the same time, the ministry also announced its intentions to ban advertisements selling threatened wildlife.
These announcements come just days ahead of a United Nations Commission on Crime Prevention and Criminal Justice (CCPCJ) meeting in Austria, where countries will debate criminal justice responses to wildlife trafficking, and have the opportunity formally to request governments to make wildlife trafficking a serious crime, a move that would mean  up to four years in prison, or a more serious penalty, for convicted offenders.
Last September New Zealand announced a similar increase in punitive measures, with penalties for those convicted of smuggling native wildlife were increased to up five years in jail, putting them into the zone of serious crime.
Meanwhile, penalties handed out for those convicted of rhino poaching in South Africa have also risen into the very strong deterrent range. They include recent sentences of 29 years for poaching offences, while a convicted Thai national kingpin in a rhino horn poaching racket was given a 40 year jail sentence late last year.
"By increasing penalties to more than four years in prison, countries such as South Africa, New Zealand and Japan have already shown they are taking wildlife crime seriously; this CCPCJ meeting is a golden opportunity for others to demonstrate the same commitment to tackling this globally significant and devastating crime," said Wendy Elliot, WWF's Illegal Wildlife Trade Campaign co-leader. 
A new TRAFFIC-EIA-WWF video highlighting the seriousness of wildlife crime
---
Notes:
The 2012 review of Russian wildlife legislation carried out by TRAFFIC and WWF was generously funded by the US by the US Fish and Wildlife Service.
Wildlife & forest crime: Joint briefing document by EIA-TRAFFIC-WWF prepared for the April 2013 meeting of the United Nations Commission on Crime Prevention and Criminal Justice (CCPCJ).
More about WWF and TRAFFIC's Illegal Wildlife Trade campaign and follow us on Twitter @WWF_media and @TRAFFIC_WLTrade
---