Forests 2011 launched as Nagoya Protocol opens for signature
New York, USA, 2nd February 2011—The Nagoya Protocol on Access to Genetic Resources and the Fair and Equitable Sharing of Benefits Arising from their Utilization, the "Nagoya ABS Protocol" has been opened for signature by Parties to the Convention on Biological Diversity (CBD) as part of the ceremony to mark the formal launch of the International Year of Forests 2011. 
---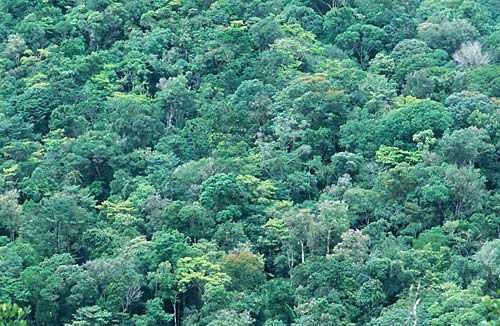 The Nagoya ABS Protocol was a key outcome of the October 2010 CBD meeting in Nagoya, Japan, and aims to ensure countries harbouring great natural diversity of wildlife will receive adequate benefits in return for providing access to these resources. 
"It is fitting that the signing of the landmark ABS-protocol, which will help close the gap between biodiversity conservation and poverty alleviation and development, marks the International Year of Forests," said Chen Hin Keong, TRAFFIC's Global Forest Trade Programme Leader. 
"The world's forests are a treasures trove of biological resources, but these must be shared equitably and used wisely, or it will be to the detriment of all." 
The new ABS protocol will provide an internationally binding framework, applying for example to private sector enterprises actively bio-prospecting for pharmaceutical, medicinal, biochemical, aromatic and food resources, but will not apply retrospectively. 
Deadlock over the issue of access and benefit sharing had previously defied resolution for the 18 years after the CBD was signed. 
Events linked to the International Year of Forests 2011 "Forests 2011" include a China tree planting day in March, regional conferences on forests in Central Africa and Europe, and specific Days dedicated to a variety of issues including wetlands, world water, the earth, migratory birds, biological diversity, the environment, combating desertification, indigenous people's and mountains. 
---