Conservation of medicinal plants top of WHO agenda
Toyama, Japan, 19th October 2011—more than 60 international medicinal plant experts met this week in Toyama, the centre of traditional medicine and pharmaceutical production in Japan, to agree guidelines on conservation of medicinal plants. 
---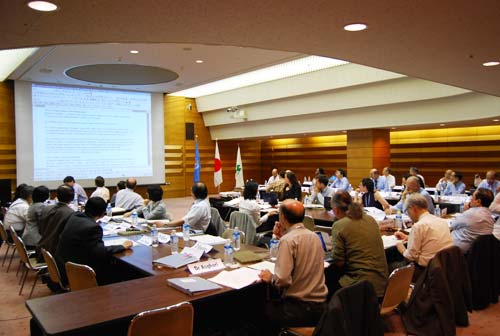 The meeting was organized and supported by Toyama Prefecture, University of Toyama, and the World Health Organization (WHO).
The use of plants as medicine is important to health care worldwide, but many medicinal plant species are threatened with extinction through habitat loss, competition with alien invasive species, climate change, and over-collection. 
A team from WHO, IUCN - the International Union for Conservation of Nature, WWF and TRAFFIC consulted widely to revise international guidelines on the conservation of medicinal plants. 
The Toyama consultation brought together medicinal plant experts including WHO traditional medicine advisers and collaborating centres, government agencies, non-governmental organizations, research institutions, and herbal medicine industry representatives to review the draft guidelines, which recommend actions to promote the conservation and sustainable use of medicinal plants.
The guidelines will be useful for WHO's Member States, as well as for various stakeholders involved in medicinal plants, such as botanists, communities, consumers, policy makers, industry, traditional health practitioners.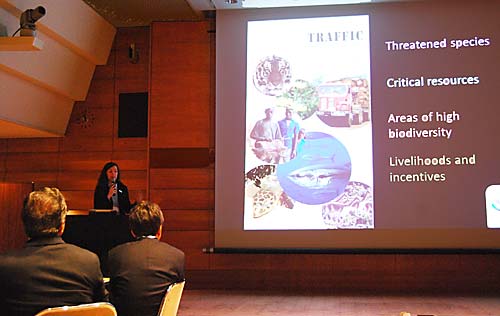 "This partnership between international health and conservation organizations is built on a shared appreciation of the importance of medicinal plants to human health and well-being and a shared concern about their continuing availability," said Danna Leaman, Chair of the IUCN Medicinal Plant Specialist Group. 
"TRAFFIC was delighted to assist in the development of these guidelines, which describe the actions needed to ensure medicinal plants are conserved effectively for the future," said Anastaysia Timoshyna, TRAFFIC's Medicinal Plant Programme Leader. 
The genesis of the new guidelines lies in a WHO-IUCN-WWF consultation that took place in Thailand in 1988 and led to the Chiang Mai Declaration, calling for action for "Saving plants that save lives."
---