Communist Party, industry leaders and TRAFFIC focus on wildlife trade in Viet Nam
Tam Dao, Vinh Phuc Province, Viet Nam, 10–11th December 2009—CEOs, private entrepreneurs, State-owned enterprises, and multinational corporations are among the nearly 90 participants attending a workshop this week on the protection of Viet Nam's wildlife.
---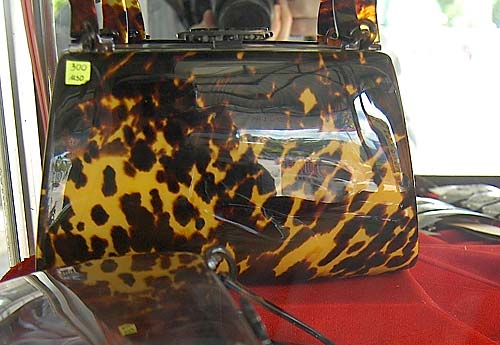 The meeting, Corporate social responsibility for the protection of wildlife, the conservation of natural resources and the sustainable development of Viet Nam, is the first collaboration of its kind between the Communist Party's Central Committee for Communications and Education (CCCE); the Viet Nam Chamber of Commerce and Industry (VCCI) and TRAFFIC. 
Entrepreneurial representatives attending the two-day workshop will learn about the need to protect wildlife and natural resources and how businesses can help, based on examples from other NGOs and companies with conservation strategies, including the European Chamber of Commerce, Holcim Viet Nam, Intrepid Indochina, Truong Thanh Furniture Corporation, and Ton Phat Crocodile Farming and Trading Co., Ltd. Also present will be officials working in the strategic advisory bodies of the Communist Party of Viet Nam.
"With the new emphasis on corporate social responsibility of enterprises, commerce is increasingly going hand-in-hand with wildlife protection, particularly in the economic integration process," said VCCI Vice President, Dr Doan Duy Khuong. 
He added that the new emphasis also helped create a comparative advantage for businesses in Viet Nam as well as contribute to long-term national sustainable development. 
The trade in wild plants and animals for food, medicine, and luxury goods has caused a significant decline in wildlife in Viet Nam and throughout Southeast Asia, threatening the existence of many unique and rare species in the region.
One such species is the Javan rhinoceros, highlighted among other rhino species in the recent joint report by TRAFFIC and IUCN (International Union for the Conservation of Nature) on the alarming escalation in global trafficking of horns from African and Asian rhinoceros species, with Viet Nam highly implicated as a destination for this trade. In Viet Nam, only an estimated five Javan rhinos remain in the wild.
An earlier TRAFFIC survey found that business and government officials are the biggest consumers of wildlife in Hanoi. The two groups are now the focus of a campaign funded by the Royal Danish Embassy to change attitudes and behaviour regarding wildlife consumption. 
"Raising awareness amongst consumers of wildlife products and developing strategies for reducing consumption is an important initiative to conserve the valuable wildlife resources in the region," said Thomas Osborn, Co-ordinator of TRAFFIC's Greater Mekong Programme. 
The workshop discussions will focus on wildlife protection measures, highlighting the social responsibility of the enterprises and entrepreneurs, as well as producing recommendations to the Party and Government to issue more policies to complete existing wildlife conservation laws.
---