CITES: Tropical tree left stranded
The Hague, The Netherlands, 7 June 2007—On the fourth day of the CITES Conference, the European Union withdrew its proposal to include Cedrela—a group of tropical trees species found in Latin America – in CITES Appendix II, which allows trade in a species under strict conditions. 
---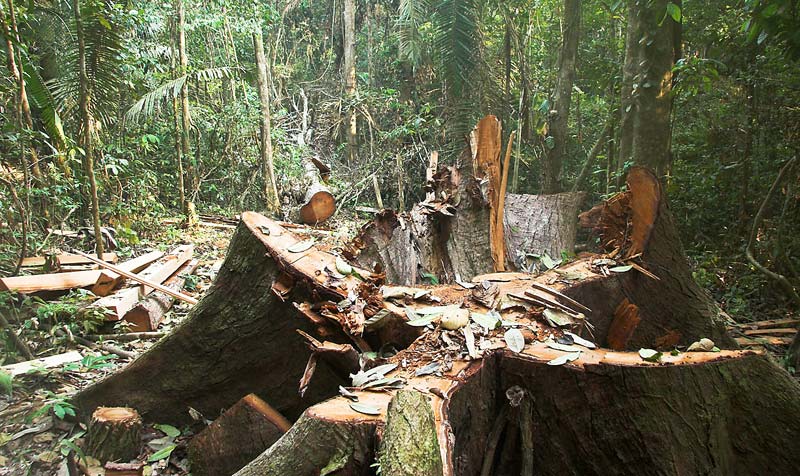 The move came after all Latin American and Caribbean countries – supported by some African states and Canada—expressed their strong opposition to the timber proposal submitted by Germany on behalf of the EU.  
WWF and TRAFFIC, the wildlife trade monitoring network, criticized the widespread lack of support for the proposal and feel that a golden opportunity was missed to ensure better management and measures to control trade of a threatened species. 
"It is a shame how this opportunity was missed," said Ximena Barrera, from WWF Colombia. "We lost a decade of conservation action for another tropical tree, big-leaf mahogany, because it took ten years to include it on CITES Appendix II. As a result, this species is now on the verge of commercial extinction. The same is likely to happen with Cedrela if the current exploitation levels continue." 
There are several species of Cedrela in Latin America and the Caribbean but all are heavily exploited for their timber—mainly for furniture and light building work. One of them, Cedrela odorata, is particularly threatened by overexploitation – including in protected areas and indigenous territories—and loss of habitat. 
Cedrela populations have seriously declined in all countries where it is originally found. Illegal logging and trade are the main drivers behind this trend. 
Several countries in Latin America could now voluntarily include their Cedrela in CITES Appendix III. Should this happen it would not be enough, WWF and TRAFFIC say.
"Appendix III would be clearly insufficient to address the current levels of exploitation of Cedrela," said Bernardo Ortiz, Head of TRAFFIC South America. "By delaying listing in Appendix II, governments are just jeopardizing the future of another tree species."    
The CITES Conference is being held until 15th June. 
---