CITES backs better rhino protection measures
Doha, Qatar, 22nd March 2010—Countries with rhino populations agreed to focus on increasing law enforcement, training of guards, strengthening border controls, improving rhino population monitoring, creating awareness raising campaigns in consumer countries such as Viet Nam, and rooting out organized crime syndicates that are behind the increase in poaching and illegal trade. 
---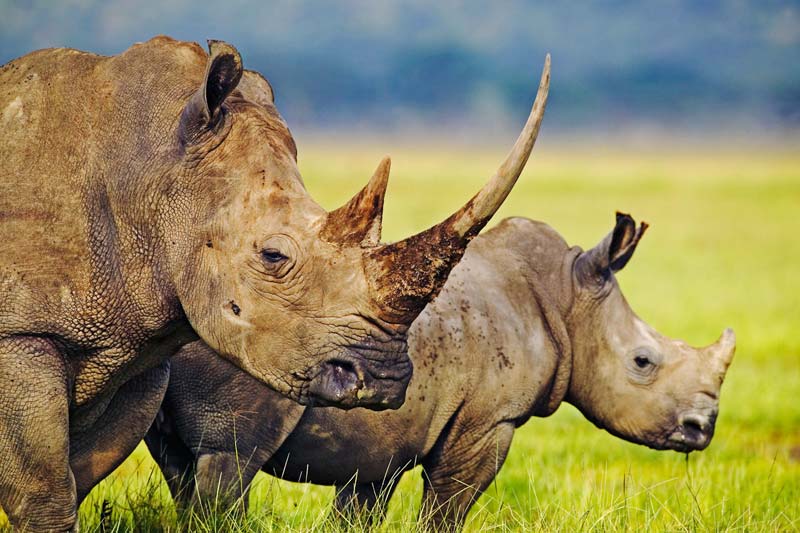 The agreement was made at the Convention on International Trade in Endangered Species of Wild Fauna and Flora (CITES) meeting, currently underway in Doha, Qatar, and comes amid a global rhino poaching crisis. 
"We congratulate the countries gathered at CITES for their united commitment to eradicate rhino poaching," said Dr Joseph Okori, co-ordinator of WWF's African Rhino Conservation Programme. 
"The political will shown at this meeting can help save rhinos in both Africa and Asia if it is backed by conservation programmes on the ground and with good law enforcement." 
Rhino poaching worldwide hit a 15-year high in 2009. The illegal trade is being driven by an Asian demand for horns, made worse by increasingly sophisticated poachers that are now using veterinary drugs, poison, cross bows and high calibre weapons to kill rhinos.
The decisions adopted were based on a TRAFFIC / International Union for the Conservation of Nature (IUCN) report, which was released ahead of the CITES meeting. 
It reported a decline in law enforcement effectiveness and an increase in poaching intensity in Africa. Viet Nam was highlighted as a country of particular concern – Vietnamese nationals operating in South Africa have recently been identified in rhino crime investigations. It also raised concerns about the low and declining numbers as well as the uncertain status of some of the Sumatran and Javan Rhino populations in Malaysia, Indonesia and Viet Nam.
"CITES governments must now commit to a complete crackdown on the illegal international and domestic trade so that we can turn the tide on rhino poaching," said Dr Okori. "WWF remains committed to supporting range state governments as they take on this challenging task."
---