CITES rejects trade controls for overharvested corals
Doha, Qatar, 21st March 2010 – Governments participating in the United Nations' species trade convention voted today against implementing better protection for red and pink coral, which are being overharvested to supply the international jewellery trade.
---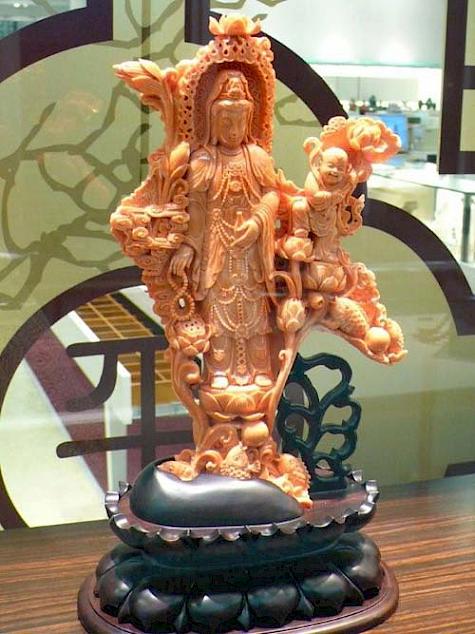 Convention on International Trade in Endangered Species of Wild Fauna and Flora (CITES) governments voted against a joint United States and European Union proposal to list all species in the family Corallidae in Appendix II of the Convention.
An Appendix II listing would have required countries to introduce measures to ensure international trade in these corals is sustainable and regulated.
"TRAFFIC and WWF are deeply disappointed with the decision not to list red and pink corals," said Ernie Cooper of TRAFFIC Canada.
"Without the trade control measures this would have introduced, the current overharvesting of these precious corals will continue unabated."
There are more than 30 species of Corallidae found worldwide, which are harvested in the Mediterranean and the Western Pacific, primarily for the manufacture of jewelry and other objets d'art.
Major harvesting and processing territories include Italy, Japan and Taiwan. The USA is the largest market for red and pink corals.
Many species are known to be threatened through overharvesting. According to TRAFFIC and WWF there is a clear case that regulation of trade in Corallidae under CITES would provide important safeguards in support of better management of these valuable coral species.
"This is a shame for CITES governments because it was an opportunity to show that the Convention has not entirely lost the capacity to face down vested interests that oppose CITES protection for marine species," said Dr Colman O'Criodain, Wildlife Trade Policy Analyst at WWF International.
China has already listed four of the threatened coral species found in its waters in Appendix III of the Convention. Such a listing requires that trade must be conducted only with the appropriate paperwork, allows countries to track and assess levels of international trade.
However, several countries considered the identification of corals a serious stumbling block for implementing trade regulations.
"Bringing up coral identification was just a smokescreen to confuse the issue," said Cooper, who is soon to complete a guide to allow identification of corals, and has recently published a method for using DNA to identify manufactured coral products.
"Today's decision was a question of expediency rather than a full examination of the facts. Commercial lobbying won through," said Cooper, adding: "The conservation of corals is all at sea."
Between 30 and 50 metric tonnes of red and pink corals are harvested annually to meet consumer demand for jewellery and decorative items. The United States alone imported 28 million pieces of red and pink coral between 2001 and 2008.
Corallium populations off parts of the Italian, French and Spanish coasts are no longer commercially viable, while in the Western Pacific they have been depleted within five years of their discovery and harvest is shifting to newly discovered populations.
Corallium populations have diminished dramatically in size; in the Mediterranean, colonies of Corallium rubrum of up to 50 cm in height were once common and now more than 90 percent of colonies in fished areas are only 3 to 5 cm tall, and less than half are sexually mature.
---