Calling consumers and businesses to get involved this FairWildWeek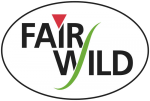 #FairWildWeek celebrates the hidden wild plant ingredients in our products, encouraging everyone to help build a sustainable future for wild plants and the people who depend on them. From 21 to 25 June 2021, the FairWild Foundation and partners will share the stories behind these hidden ingredients on social media platforms.  
The week contains information for both consumers and businesses to understand the benefits of sustainably managed wild-harvested trade and learn how to get involved. To start the week, you can learn more through a free webinar featured on our website called 'Wild Plants are Our Business.'
---
 Consumers have the power to change the market Calling companies to get involved How does FairWild help
---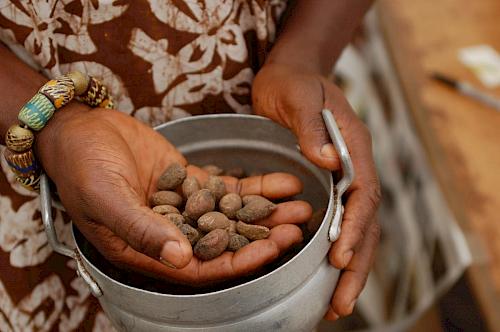 This #FairWildWeek, let others know about possible wild-harvested ingredients you've found – post a photo online with the hashtag:
When you're making a cup of tea, enjoying a handful of nuts, or even taking medicine, do you ever stop to examine the list of ingredients on the back of the packet?
You may be surprised to learn that many of these products contain plant ingredients that are not farmed but instead harvested from the wild. Wild plant ingredients can be found in many commonplace foods, cosmetics and health products, including liquorice, argan oil, shea butter and Juniper. 
Take a look at the back of a packet. Does it include any of 'The Wild Dozen'? If yes, these are most likely to be wild-harvested.
As consumers, we need to be checking the social and ecological sustainability of the products we are using. But sometimes that is easier said than done!" 
Caitlin Schindler, TRAFFIC's Wild at Home Project Officer And this is where FairWild plays a crucial role. By checking for the FairWild logo, you know that the product meets the requirements of the FairWild Standard. The FairWild Standard is a set of guidelines that ensures the sustainable sourcing and ethical collection of wild plants that respects traditional harvest methods.
You can support the growers and businesses by purchasing FairWild products. Look out for the FairWild logo on high street brands such as Pukka Herbs, Neal's Yard Remedies, Dr Jackson's and Juniper Green Organic Gin. 
Ask the brands you buy from what wild ingredients they use, where they're from, and what they do to protect the species and the collectors involved. If you find a company that you think should become a FairWild participant, encourage them to contact the FairWild Foundation Secretariat based in Cambridge. 
Support FairWild's mission to transform wild plant trade to be ecologically, socially and economically sustainable throughout the supply chain of wild-collected products. Donate and learn more about this international project at fairwild.org and follow @FairWild on social media.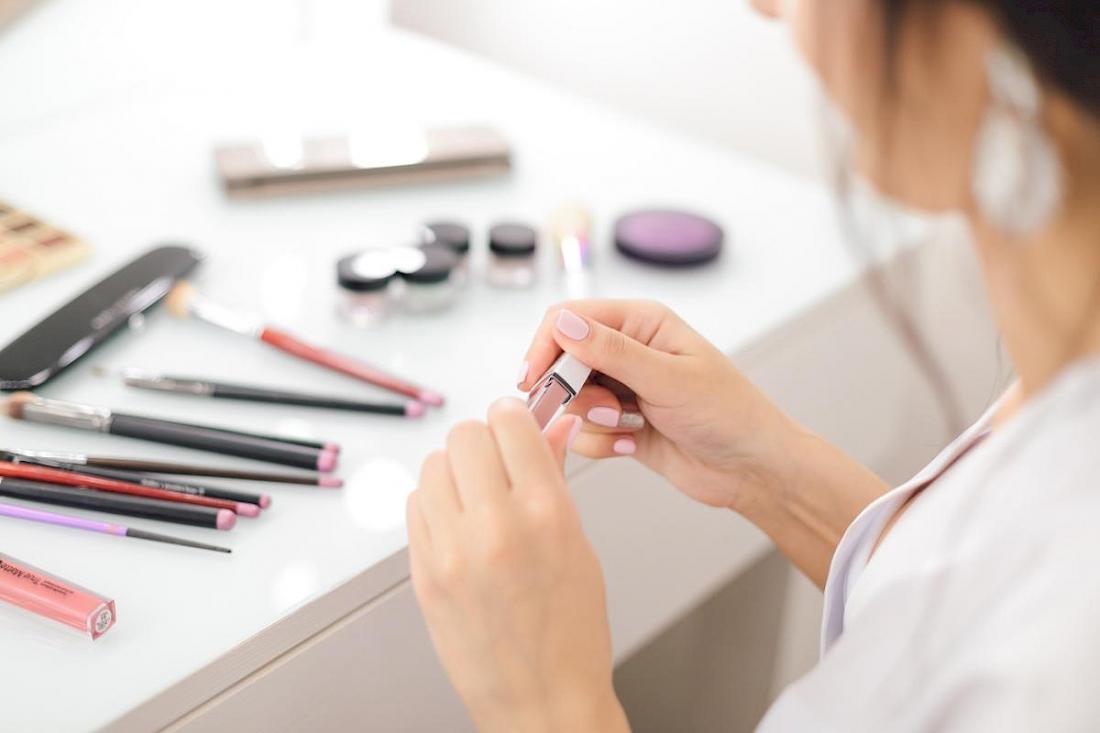 ---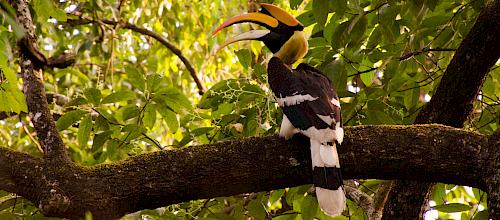 Are you using wild-harvested products in the products you sell? Proudly declare your use of wild ingredients online by using the hashtag:
We are calling for companies to get involved with FairWild by using certified ingredients and taking a step towards empowering communities, committing to sustainable supply chains, and showing customers they care about the future of wild plants"
Emily King, Business Engagement Officer at FairWild Foundation
In previous FairWild weeks, celebrities including chef and campaigner on food and environmental issues Hugh Fearnley-Whittingstall and actress and environmental activist Joanna Lumley used their voices to raise awareness about the FairWild and Pukka partnership in a set of videos: Great Pied Hornbill & Bibhitaki Tree and The Butterfly Effect.
FairWild ingredients are the best solution to a reliable, sustainable and ethical herbal supply and the reason they are featured in so many of our herbal teas."
Sebastian Pole, Co-Founder of Pukka Herbs.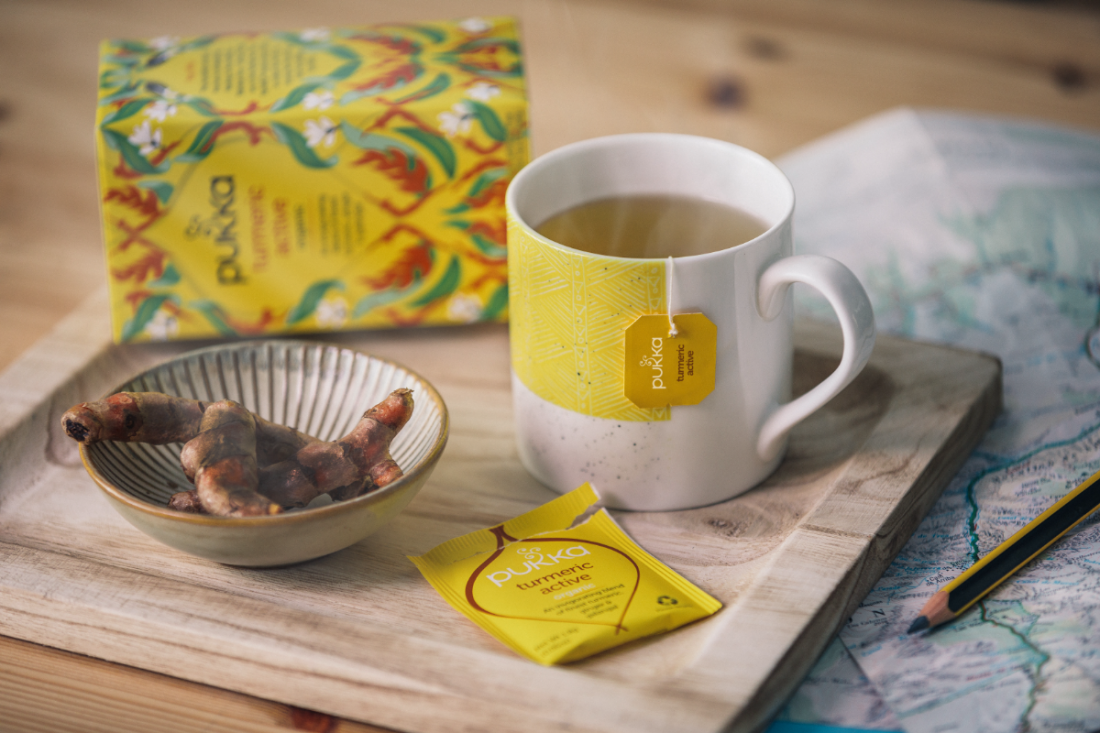 ---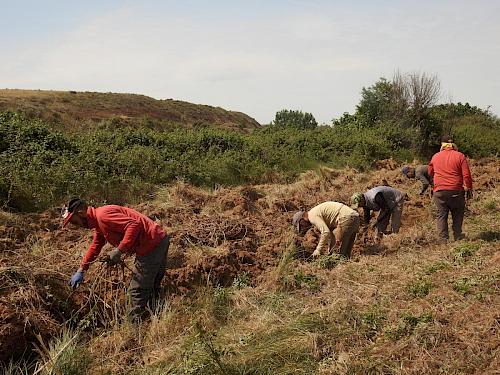 FairWild provides best practice guidelines and certification schemes to ensure the supply chain of wild-collected products is ecologically, socially, and economically sustainable."
Emily King, Business Engagement Officer at FairWild Foundation
The FairWild Foundation was established in 2001 to focus on the ecological fair trade of wild plant species and contribute to their survival and sustainable use. The charity, based in Switzerland, with the UK secretariat in Cambridge, works in partnership with international organisations, including IUCN (International Union for Conservation of Nature), ProFound, WWF International,  the Wildlife Friendly Enterprise Network and TRAFFIC.
FairWild has some of the same requirements as other 'fair trade' standards (Fair for Life, Fairtrade, Fair Trade USA) and environmental sustainability standards (Rainforest Alliance or organic certifications). However, FairWild also has unique additional criteria for environmental sustainability of wild-harvested plant, fungi and lichen ingredients.
Between 60% and 90% of medicinal and aromatic plants ingredients in multiple consumer products come from the wild. These species need careful management throughout the supply chain to ensure they are not over-harvested to extinction.It is not just species at risk from harvesting – the harvesters of wild plants worldwide rely on the trade for a significant proportion of their income. 
Millions of people rely on wild plant collection for their healthcare and livelihoods—from rural rosehip harvesters in Serbia to baobab fruit collectors in Zimbabwe. Consumers across the world reap the vast benefits of this harvesting."
Anastasiya Timoshyna, TRAFFIC's Senior Programme Coordinator - Sustainable Trade
As discussed in the recent TRAFFIC and Association for the Conservation of Biodiversity of Kazakhstan (ACBK) Sweet Dreams report about liquorice collection in Kazakhstan, if adequately managed, liquorice root can be harvested sustainably and is able to regenerate within a couple of years. However, if overharvested, the local steppes and riverbanks where liquorice grows can experience soil degradation and erosion, resulting in less farmland for communities, less habitat for wildlife, and decreased protection from environmental disasters, flooding, and desertification. Good harvesting practices in Kazakhstan are not consistently implemented or monitored, which puts local ecosystems and livelihoods at risk.
---
Support the FairWild mission to enable the transformation of resource management and business practices to be ecologically, socially and economically sustainable throughout the supply chain of wild-collected products. 
Donate and learn more about this international project on their dedicated website.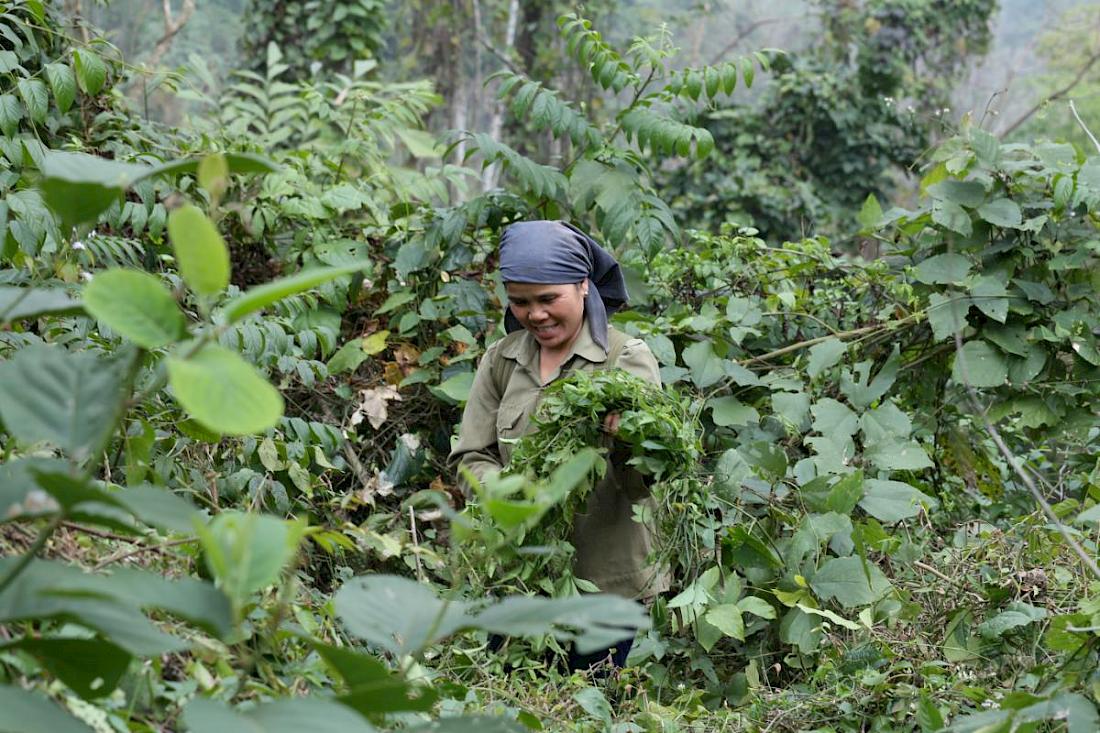 ---
About FairWild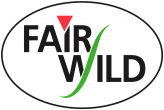 The increasing demand for wild plants—as ingredients for food, cosmetics, well-being and medicinal products—poses major ecological and social challenges. The pressure on potentially vulnerable plant species can endanger local ecosystems and the livelihoods of collectors, who often belong to the poorest social groups in the countries of origin.
As a response to these concerns, the FairWild Foundation is working with partners worldwide to improve the conservation, management and sustainable use of wild plants in trade, as well as the livelihoods of rural harvesters involved in wild collection. TRAFFIC has supported the development of the FairWild Standard, and now hosts the organization's Secretariat under a partnership agreement.
About Swedish Postcode Foundation
The Swedish Postcode Lottery believes that a strong civil society is essential for creating a better world. The Postcode Foundation's goal is to carry out that mission through projects that challenge, inspire and promote change.