engaging the private sector in Asia
Cybercrime and the exploitation of logistics industries in Asia is of mounting concern within the context of illegal wildlife trade.
Traffickers and criminal networks are exploiting e-commerce websites, courier companies and social media platforms to trade in illicit wildlife products, making an industry-wide response essential in the fight against an evolving illegal wildlife trade.
300,000
illegal wildlife adverts were removed by Tencent, a leading internet service provider in China, in 2016

Increasing detection and action against cybercrime is fast becoming one of wildlife trade's leading conservation priorities

Xu Ling, Acting Head of TRAFFIC's China Office
taking action against wildlife cybercrime
This project is working to reduce the threats to wildlife and rural livelihoods posed by growing wildlife cybercrime by tackling the enabling factors used by traffickers and illegal traders across global supply chains.
We're expanding the use of successful activities in China, including helping to equip social media, e-commerce, courier and logistics companies, as well as law enforcement agencies with the tools to break the links between illegal buyers and sellers of wildlife products. We're working in China, Viet Nam, Cameroon and Tanzania; key countries identified with wildlife cybercrime.
priority species affected by cybercrime in Asia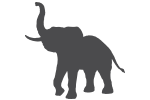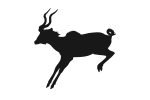 our approaches to tackling cybercrime
research + online monitoring
Keeping a close eye on developing trends and illegal activity on specific platforms is a key method of combating wildlife cybercrime.
We're identifying suspected illegal trade in online communities in all four target countries, developing automated screening methods to monitor over 30 e-commerce sites in China and identified websites in Viet Nam, Tanzania and Cameroon. Documenting key characteristics of online criminals also allows us to stay abreast, or even ahead of, international cybercrime patterns and trends, helping us stop them in their tracks.
tool development + innovative technologies
The development of Standard Operating Procedures (SOPs) for e-commerce and logistics industries is an essential step in helping companies implement effective policies and trainings to combat the abuse of their platforms by wildlife traffickers.
We're working with key partners to develop SOP courier and logistics manuals on detecting illegal wildlife products during transport, as well as working with enforcement agencies on developing more effective methods of identification and investigation of suspicious shipments.
training + capacity building
Alongside our partners we're developing training courses and workshops for law enforcement agencies in China, helping to raise awareness and capacity for detecting wildlife cybercrime.
Multi-country training events for e-commerce and courier/logistics companies from China, Viet Nam, Cameroon and Tanzania are also being held in collaboration with Tencent/Alibaba and SF-Express/DHL. These training events will also enable to companies to use, apply and adapt the SOPs–even after the project has finished.
related news and reports to wildlife cybercrime
we're tackling wildlife cybercrime across the world in a variety of ways, explore the latest news and reports from the frontline.
related reports to CYBERCRIME
Explore the latest TRAFFIC reports on wildlife cybercrime.
Visit our publication library for the full TRAFFIC archive.