i
shining a light on the hidden harvest ...
Thousands of consumer goods around the world contain wild plant ingredients. You likely already have a selection sitting in your kitchen or bathroom cupboards in the form of creams, oils, herbal medicines, teas, furniture, makeup items, drinks and food products.
These ingredients are usually harvested from highly biodiverse ecosystems, often by rural communities for whom trade is a critical source of income. However, thousands of harvested species are at risk, mainly from a combination of overharvest and habitat loss, with over 20% of species estimated to be threatened with extinction. This threatens wider ecosystems, also putting at risk the harvesting communities, businesses, and consumers who rely on wild plant ingredients. 
60-90%
of plant species in global trade are thought to be wild harvested

The vast majority of us are already using wild plant ingredients, we just don't know it. This project works to connect industry and consumers to the wild in their everyday products, to ultimately ensure that sustainability and good working conditions exist throughout supply chains

Caitlin Schindler, Project Officer – Wild at Home
The Wild at Home project
aims to bring these important wild plant ingredients to light and support the uptake of good sourcing practices in wild-harvested supply chains. 
The project will initially focus on the 'Wild Dozen', 12 species important in trade that act as flagships of the opportunities and challenges of wild-sourcing, with the longer-term aim of changing industry practices and consumer perceptions. These come from a range of different geographies and conservation statuses, and are found in different types of consumer products from tea to essential oils, demonstrating the huge range of wild plant ingredients.
Meet the Wild Dozen: our focus species
| | |
| --- | --- |
| Plant name | Listed in ingredients as |
| Frankincense | Frankincense; Olibanum; Boswellia spp. |
| Shea nut  | Shea butter; Butyrospermum parkii |
| Gum Arabic  | Acacia gum; additive E414; Acacia spp. |
| Candelilla  | Candelilla wax; additive E902 |
| Baobab  | Baobab; Adansonia digitata |
| Liquorice  | Liquorice;  Glycyrrhiza spp.;  Glycyrrhiza glabra |
| Pygeum | Pygeum; Prunus africana; African cherry |
| Jatamansi  | Jatamansi; spikenard; Nardostachys jatamansi |
| Goldenseal  | Goldenseal; Hydrastis canadensis |
| Argan oil | Argan oil; Argania spinosa; Moroccan oil |
| Brazil nut  | Brazil nut; Bertholletia excelsa |
| Juniper  | Juniper; Juniperus communis |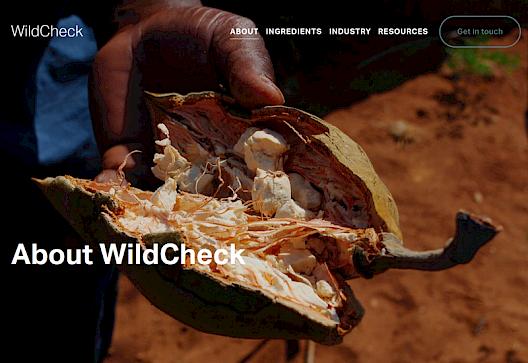 WildCheck.info
The WildCheck Platform is an online knowledge and collaboration platform that offers objective insights and advice on sourcing of wild ingredients to support business, investment, and policy scoping, as well as consumer education.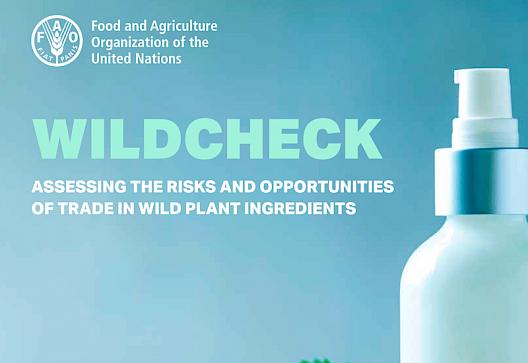 WildCheck report
WildCheck: Assessing risks and opportunities of trade in wild plant ingredients evaluates the biological and social risks facing twelve flagship wild plant species, dubbed the 'Wild Dozen', while highlighting the significant opportunities they can present through responsible sourcing.
work with us
Are you a business, association, or other organisation interacting with wild plant ingredients and interested to engage?
related news and reports
Explore the latest news and events relevant to the project and our work within sustainability for trade in wild plants.
related reports
Explore TRAFFIC reports related to plants, harvesting, flora, and sustainability issues.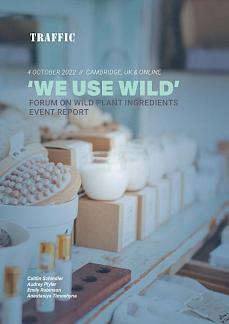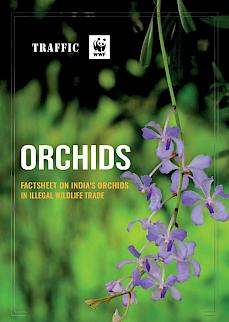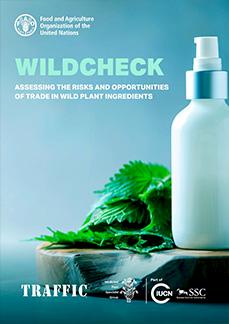 TRAFFIC's Wild at Home project took place from August 2020-October 2022 and was generously funded by the Swedish Postcode Foundation.