i
sustainable supply chains
In 2013, TRAFFIC, together with the World Federation of Chinese Medicine Societies (WFCMS), WWF China and Zhejiang Wecome Pharmaceutical Ltd instigated the EGP-MAPs project in Hunan and Zhejiang Provinces. 

The overall goal was to create green supply chains in the Traditional Chinese Medicine (TCM) industry, achieving sustainable management of medicinal plants and improving rural livelihoods and environmental governance. 
US$1.8 billion
the value of the global trade in medicinal and aromatic plants in 2009
a background to the project
China, the origin and biggest centre of production for many plant materials used in TCM, produces a wide variety of plant-based herbal medicines and ingredients that are consumed both within China and worldwide. 
However, wild medicinal plant resources in China are under threat in large part owing to over-harvesting to meet high demand from the TCM and herbal products industry. Poor management is not only threatening wild species but also the livelihoods of collectors and, ultimately, TCM healthcare systems. 

The EGP-MAPs project (PDF leaflet: in  English and Chinese) brings together stakeholders involved along the entire supply chain—harvesters, conservation NGOs, industry associations, academia, government departments, and of course the TCM industry and traders to address these issues.
The project uses the FairWild Standard (English version (PDF 1 MB), Chinese version (PDF, 500 KB)) as a best-practice framework for sustainable wild harvesting and equitable trade in plants to underpin a long-term approach towards sustainability in the TCM industry, piloting a participatory approach to governance of China's wild plant resources.
our main activities
result area 1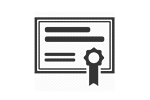 result area 2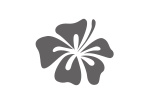 result area 3

result area 4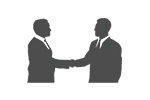 the multiplier effect
Download Engaging China's private sector in sustainable management of medicinal plants—the multiplier effect for the full overview of the project objectives, actions and next steps.
The report includes the full project framework as well as recommendations from TRAFFIC and the FairWild Foundation.
project outcomes + related materials
This communication has been produced with the financial assistance of the European Union. The contents of this communication are the sole responsibility of TRAFFIC and can under no circumstances be regarded as reflecting the position of the European Union.