Marianne Lee
Wildlife TRAPS Project Officer
Celebrating Collaboration On World Health Day
This year's World Health Day honours the human perseverance, innovation, and commitment that has unified communities around the world towards the common goal of Health for All.
---
Among many other things, humanity's collective efforts and ingenuity have resulted in families with more widespread access to safe drinking water, eradicated many diseases through vaccines, and reimagined the built environment into spaces that place our physical and mental well-being at the forefront.
All these achievements were made possible through collaboration—which will continue to be critical to delivering fair public health outcomes for both human well-being and the environment.
The links between public health and the environment
In the last decade, the links between public health and the environment have increasingly come to the fore of public consciousness.
I first became interested in the intersection between the two while researching how zoonotic pathogens could be transmitted through illegally traded wildlife in the Philippines. We found that the consequences of the lack of baseline data, weak disease surveillance systems, and increased disease risks in wildlife supply chains were largely due to missed opportunities for collaboration between government agencies and other stakeholders.
It was also while doing this study that I learned about One Health — an approach that requires the collaborative effort of partners from various sectors, disciplines, and varying levels of society to "sustainably balance and optimize the health of people, animals and ecosystems," while also contributing to sustainable development.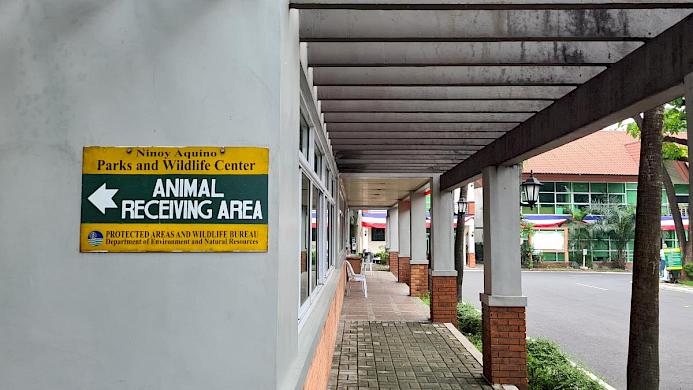 Health for All – including our ecosystems and wildlife
So, when I think about Health for All, I inevitably think about this in relation to One Health. I imagine a world where individuals from all walks of life have access to essential and quality healthcare that protects and make them less vulnerable to public health crises, considers their needs in the design of health interventions and is cost-effective.
However, alongside this, I also imagine a world where our ecosystems (on which we all depend!) and wildlife are conserved and sustainably managed. The re-examining of the role of the wild animal trade in zoonotic disease emergence and transmission due to the COVID-19 pandemic not only made us rethink the design of health systems to be more equitable and accessible, but also stressed the importance of the One Health approach.
With the social and economic impacts of the COVID-19 pandemic still being felt, it is not difficult to imagine how disturbances to our ecosystems through continued habitat degradation and unsustainable practices can have long-term negative repercussions.
Working together through Wildlife TRAPS
As TRAFFIC begins to implement its 2030 Strategy, we are well-placed to advocate for the One Health approach through the Wildlife TRAPS project, funded by USAID and implemented in partnership with IUCN.
Wildlife TRAPS focuses on improving the management and traceability of wildlife trade supply chains to address the potential zoonotic disease risks associated with the illegal and ill-managed wildlife trade.
In Tanzania, Cameroon, and Viet Nam, we're developing evidence-based social and behaviour change messaging to support safe, sustainable, and legal alternatives to high-risk practices in wild animal supply chains. In China, we're engaging with pet buyers, sellers, and the transport sector to improve their understanding of the associated zoonotic disease risks with the live animal trade.
At the heart of the Wildlife TRAPS work is calling for the increased adoption of the One Health approach—recognising that it is only through collaborative, multi-sectoral partnerships that we can develop integrated and enhanced wildlife management approaches towards sustainable development and improved health outcomes for all.
Working on the Wildlife TRAPS project has been nothing short of wonderful because not only does it feel great to continue pursuing my interest in One Health, but I also get to see it applied by our partners on the ground. It is incredibly inspiring to see active collaboration within our own Wildlife TRAPS team too: a diverse group of people from all around the world, all with varied interests, talents, and life experiences but with the common desire to work for people, planet, and wildlife!
| | |
| --- | --- |
| Some of the members of the Wildlife TRAPS team in East Africa—missing our colleagues from Cameroon, China, and Vietnam! | All smiles after a hard day's work of mapping wildlife supply chains! |
---
About Wildlife TRAPS
The Wildlife TRAPS Project, implemented by TRAFFIC and IUCN with funding support from USAID, is helping to forge cross-sectoral partnerships with government and experts in inter-governmental organisations, NGOs, academia, and the private sector to identify risk mitigation strategies to prevent future zoonotic spillover potential associated with trade in wild animals. 
As well as social and behavioural change interventions, the Wildlife TRAPS project is supporting policy and regulatory reform efforts, including strengthening supply chain management systems. The identification of critical control points within wildlife trade supply chains will help target illicit and other high-risk wildlife trade practices that may facilitate the transmission of zoonotic diseases.
About USAID

The United States Agency for International Development (USAID) is responsible for the majority of overseas development assistance from the United States Government and works to end extreme poverty and promote resilient, democratic societies while advancing security and prosperity for America and the world. www.usaid.gov/
About IUCN

The International Union for Conservation of Nature (IUCN) is a membership Union uniquely composed of both government and civil society organisations. It provides public, private and non-governmental organisations with the knowledge and tools that enable human progress, economic development and nature conservation to take place together. For more information visit: iucn.org