Workshop held to build capacity to address wildlife crime in Central Africa
Garoua, Cameroon, September 2016—A two-day national workshop organized by TRAFFIC and held in Garoua, northern Cameroon, mid-month ended with the participating State agencies committing to enhancing their co-operative efforts to address wildlife crime.
---
The workshop's main aims were: to improve the management and conservation of wildlife species in general and elephants in particular through enhancing the capacity of those monitoring the movement of wildlife species through government checkpoints; building the capacity of those responsible for effective wildlife law enforcement; and improving collaboration and communication between different State agencies.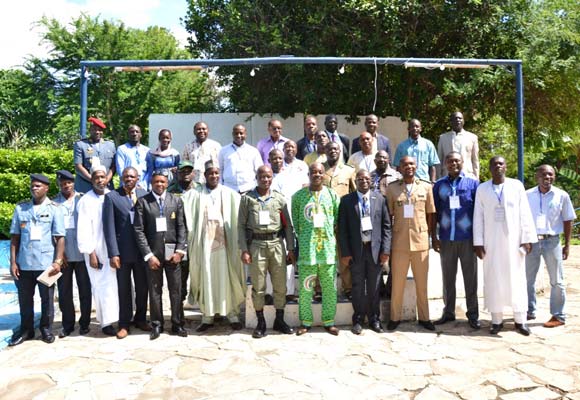 More than 30 participants from the police, Customs, gendarmerie, justice (Magistrates and State Counsels) plus officials from the Ministry of Forestry and Wildlife-MINFOF attended. Also present were representatives from LAGA's EAGLE Network and WWF. 
Topics covered included intelligence gathering techniques, wildlife identification, relevant legislation and initiatives—such as CITES, PAPECALF, National Ivory Action Plans and the Elephant Trade Information System (ETIS). 
Following the workshop, TRAFFIC in collaboration with Garoua Wildlife School organized a conference for students and staff of the School on the causes and consequences of illegal wildlife trade and the role of NGOs such as TRAFFIC and governments in helping reduce such trade. Students heard about some of the initiatives underway and also received training on how to identify wildlife products such as elephant ivory and pangolin scales. 
The workshop and conference were convened by TRAFFIC with support from the German Government through the BENGO facility of the German Federal Ministry for Economic Co-operation and Development – BMZ via WWF Germany and by the United States Agency for International Development (USAID).
---