Trivia for Tigers proves roaring success
Melbourne, Australia, 2nd August 2011—After fashion industry worker Leeyong Soo read an article in a British newspaper about a Tiger theme park, alleging links to illegal trade in Tiger bone wine, she decided to act. 
---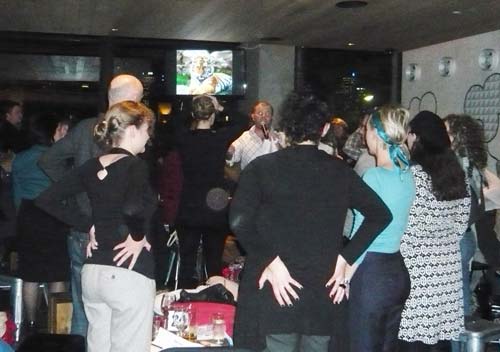 Leeyong elected to organize a Trivia for Tigers night in her home city of Melbourne, Australia. 
And as a keen supporter of TRAFFIC's work to stop the poaching and trafficking of these iconic animals, Leeyong used the event to help our efforts in tackling illegal Tiger trade.
Coverage in the local press ensured a sell-out crowd of close to 100 Tiger enthusiasts and supporters packed the top floor of Melbourne's Honey Bar one July evening, where they were asked to pit their wits against one another to see who knew the most trivia, including questions about the world's most popular animal.
At the end of a most successful and enjoyable evening, participants were encouraged to give a final roar of approval. 
"We managed to raise over AUD2000 for TRAFFIC, which makes me extremely happy as it means we can help get the organization a step closer to stamping out the illegal Tiger trade," said a delighted Leeyong. 
"I'll quite possibly host a similar event in the future as I had several people asking when there would be another trivia night!"
Leeyong has aspirations for the event to become global "It was really fun and wasn't at all difficult to organize—I'd encourage others to give it a go—and what a great publicity event and fundraiser it would be as an annual event, where people worldwide held a Trivia for Tigers event at their local pub." 
Pauline Verheij, TRAFFIC's Tiger Trade Programme Manager said: "It is so heartening to know there are people out there like Leeyong who are prepared to give up their time and money in helping organizations like TRAFFIC in our efforts to save wild Tigers. 
"Our thanks go to everyone who took part and supported this fabulous Trivia for Tigers event." 
You can find out more about Trivia for Tigers in Leeyong's online blog.
---