TRAFFIC mourns loss of colleague Massimiliano Rocco
Massimiliano Rocco, "Max", passed away suddenly at the end of last week in Cameroon. Max was based in Italy where he was in charge of species conservation and where he worked for TRAFFIC for almost two decades. He was an enthusiastic, passionate, dedicated conservationist and colleague, who shared a deep concern for protecting wild animals and plants across the world.
---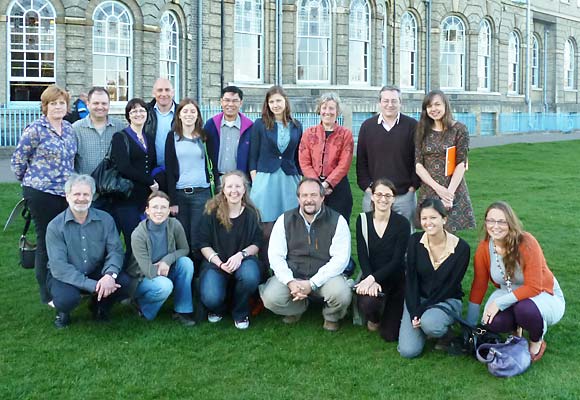 Max was well-known for his warmth of personality and charm. He would happily converse with people at all levels concerning wildlife trade issues. 
In his native Italy, Max was based with WWF where he worked for many years on species protection and often in close co-operation with the State Forestry Corps. He also helped gather data on ivory seizures and most recently was involved in protection of Brown Bears, wolves and rare birds of prey including vultures and Bonelli's Eagle in Sicily. 
In 2000, Max hosted the TRAFFIC network in Viterbo, Italy, a meeting that will long be remembered by those colleagues fortunate enough to attend, not least for the warmth of the hospitality and magnificence of the post-conference dinner. 
Max's work also took him further afield, notably to his beloved Africa, where he helped promote FSC certification for sustainable logging operations and activities to curb the illegal bushmeat trade in forest concessions. 
Max's warm smile and wonderful sense of humour will be sorely missed by his colleagues and family, to whom we extend our sincere and deepest condolences.
---