Traders review Brazil-Belgium timber trade
Ghent, Belgium, 2nd December 2014—A workshop on the European Union (EU) Forest Law Enforcement, Governance and Trade (FLEGT) Action Plan was held at the end of November, specifically for members of the Belgian Timber Importers Federation (BE TIF). 
---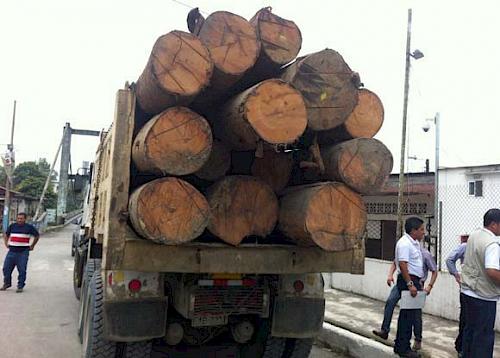 Representatives from TRAFFIC, BE TIF, Belgium's Competent Authority for the EU Timber Regulation and NEPCon (an EUTR Monitoring Organization), as well as regional experts from Latin America engaged with workshop delegates through presentations and by reviewing a case study from Brazil on the EU Timber Regulation (EUTR).
The workshop aimed to build the capacity of participants to identify the scope and type of information required, provide guidance on issues to consider, and highlight the tools and support available to undertake a credible and robust risk assessment when trading timber into the EU. 
Specific focus was made in relation to legal/illegal timber harvesting and trade from the main timber producing States in Brazil. Dr Stefan Wellhofer of WellTrade presented and discussed issues related to required documentation through to understanding the underlying causes of illegal harvesting and trade. 
Context was provided by EU-based timber traders, and local knowledge and experience by two representatives from the National Forum for Forest Based Activities (FNABF) and the Association of Producers and Exporters of Mato Grosso State (CIPEM) in Brazil.
The workshop also provided a forum for discussing options available to Operators and sharing experiences in meeting the EU Timber Regulation so far.
"The workshop has highlighted the challenges faced by EU operators in mitigating the risk of importing illegal timber," said Tom Osborn, TRAFFIC Programme Co-ordinator. 
"It's clear that further substantial efforts are needed by all stakeholders to work together to eliminate illegal timber from the international trade chain."
The workshop was funded by the European Commission under the project "Supporting the implementation of the EU FLEGT Action Plan in South America: catalysing initiatives to control and verify the origin or timber in trade and support related improvements in forest governance."
---