Thai seizure of a dozen captive tigers resurrects farming threat
Bangkok, Thailand, 9 February 2017—A recent discovery of a dozen Tigers at a property in eastern Thailand serves as a reminder that Tiger farming is still a threat to Southeast Asia's wild Tigers and an enforcement challenge for the region's authorities.
---
On 2 February, authorities inspecting a premise in Khlong Kiu in Chon Buri province found a large pig farm where several species of protected wildlife were kept, including the 12 Tigers. 
The checks were jointly carried out by the Wild Hawk Unit and Special Unit 1326 of the Forest Protection and Fire Control Office, both units under the Department of National Parks, Wildlife and Plant Conservation (DNP), and the Protected Areas Regional Office 2 in Sri Racha.
Thai media reported that two local men claiming to be the property owners produced faulty papers whose authenticity could not be verified. The documents were said to be issued by a government department that was no longer in operation, making it impossible to verify their legitimacy.
The Wild Hawk Unit told press that some of the Tigers were juveniles, raising suspicions that the facility had been used for breeding and possibly trade.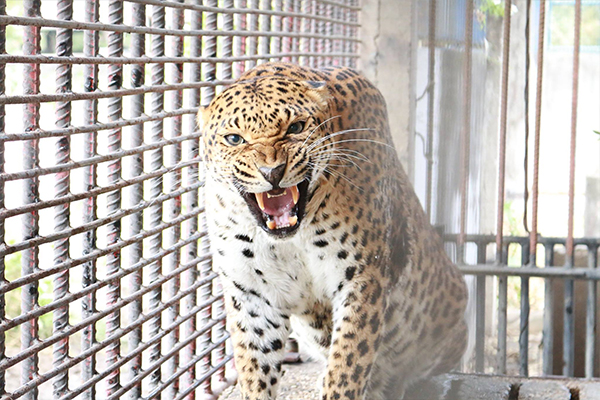 It's a worrying discovery but we congratulate the Wild Hawk Unit and are glad to see Thailand deliver on an earlier promise to identify unlawful Tiger breeding facilities in the country," said Kanitha Krishnasamy, Acting Regional Director for TRAFFIC in Southeast Asia
In 2016, Thai authorities raided the Tiger Temple in Kanchanaburi province that had been suspected of illegally breeding and trading in Tigers. Over 130 live Tigers, more than 40 dead Tiger cubs, Tiger pelts and 1,500 Tiger skin amulets were among the wildlife products seized. The infamous tourist attraction was subsequently shut down. 
An announcement has since been made regarding the intention to reopen the closed centre as a zoo, not far from the original location of the Tiger Temple. Many have voiced suspicions concerning the motivations behind such a facility and have urged constant vigilance to prevent illegal breeding and trade in Tigers to reoccur.
The recent case follows the discovery of three dead Tigers in a forested area near a dam in neighbouring Lao PDR in January. Radio Free Asia, quoting a provincial wildlife official who had spoken to the RFA's Lao Service on condition of anonymity, reported the possibility that the dead animals had come from Tiger farms somewhere in the province. 
Tigers breeding fuels the illicit demand for their parts and undermines national and international law enforcement and conservation efforts to protect threatened wild populations. 
Thailand, Lao PDR and several other Southeast Asia countries have long been under fire for failing to shut down facilities believed to be breeding Tigers for trade in live animals and their parts.  
In 2016, three countries in the region–Thailand, Lao PDR and Viet Nam–alongside China, were urged by the 17th Conference of the Parties (CoP17) to CITES[1] and conservationists worldwide to provide a clear timeframe for the phasing out and final closure of these facilities.
At the same conference TRAFFIC and WWF released a study of global Tiger seizures showing an alarming rise in the percentage of seized products coming from captive-sourced Tigers: from 2% during the 2000–2003 period to a high of 30% during the 2012–2015 period. It also reported that traffickers continued to exploit a previously-identified trade routes stretching from Thailand to Viet Nam through Lao PDR—three countries where the number of Tiger farms has risen.
At the CITES CoP 17, Lao PDR also announced that it would discuss ways to phase out its Tiger farms after the country was identified for its lack of regulation and control over wildlife trade.
Despite this, media and conservation groups continue to report that Tiger parts in trade within Lao PDR's Special Economic Zone are believed to originate from breeding facilities.  
Apart from Tigers, officers who raided the pig farm in Khammouane province also found 22 other animals threatened by hunting and trade for meat and medicinal purposes, raising concerns about the range of species that traders may be breeding to feed the illegal trade.  
---
Notes:
[1] CITES is the Convention on the International Trade in Endagnered Species of Wild Fauna and Flora
---