Tech industry leaders join forces against illegal wildlife trafficking online
Washington, D.C., USA—On World Elephant Day, leading e-commerce and social media companies are implementing critical steps to stop the sale of illegal wildlife products online across the globe.
---
Today, seven companies, including eBay, Etsy, Gumtree, Microsoft (see their blog here), Pinterest, Tencent and Yahoo! have adopted a global, standardized wildlife policy framework in collaboration with World Wildlife Fund (WWF), TRAFFIC and International Fund for Animal Welfare (IFAW). 
This comprehensive policy will simplify shopping guidelines for consumers, identify prohibited products and eliminate the loopholes that make it easy for criminals to traffic wildlife online.   This united front by the tech industry minimizes the whack-a-mole effect where criminals move from site to site to avoid detection.  These companies are working together to protect wildlife.  
In a recent three-year period, approximately 100,000 elephants were killed for their ivory; rhino poaching increased by 9300% in South Africa from 2007-2014; tiger populations have plummeted by 97 percent in the last century, leaving only approximately 3,900 left in the wild; and more than 1 million pangolins have been poached from the wild in the last decade alone. 
Ginette Hemley, Senior Vice President of WWF said  "To solve big challenges like wildlife crime, everyone must play a part. The power and reach of these companies joining forces with the conservation community is groundbreaking, and will help protect threatened species from online trade. The problem doesn't end here, but this is a crucial first step in removing the internet as a channel for wildlife traffickers."
We have seen the 'whack-a-mole effect,' where one online company hits back hard by tightening up its policy and efforts to close loopholes, then traffickers pop up on other sites to trade unimpeded
Crawford Allan, Senior Director Wildlife Crime, TRAFFIC"With a united front, the mainstream global companies adopting a shared policy and approach will shrink the potential market access for wildlife criminals and protect consumers from being unwitting drivers of the poaching crisis."
 "Tragically, unscrupulous criminals are exploiting the power of the internet in order to profit from extinction and animal suffering," said Peter LaFontaine, Campaigns Manager for the International Fund for Animal Welfare. "It is tremendously encouraging to see that leading online marketplaces and social media platforms are fighting back against wildlife cybercriminals to stamp out the illegal sale of endangered wildlife from their sites.
---
About IFAW (International Fund for Animal Welfare)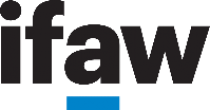 The International Fund for Animal Welfare is a global non-profit helping animals and people thrive together. We are experts and everyday people, working across seas, oceans, and in more than 40 countries around the world. We rescue, rehabilitate and release animals, and we restore and protect their natural habitats. The problems we're up against are urgent and complicated. To solve them, we match fresh thinking with bold action. We partner with local communities, governments, non-governmental organisations and businesses. Together, we pioneer new and innovative ways to help all species flourish. See how at ifaw.org.
WWF

WWF is an independent conservation organization, with over 30 million supporters and a global network active in over 100 countries. WWF's mission is to stop the degradation of the Earth's natural environment and to build a future in which humans live in harmony with nature, by conserving the world's biological diversity, ensuring that the use of renewable natural resources is sustainable, and promoting the reduction of pollution and wasteful consumption. Visit www.panda.org/news for the latest news and media resources and follow us on Twitter @WWF_media.