South Africa and Viet Nam to co-operate on protection of wildlife
Johannesburg, South Africa, 30th September 2011—South Africa and Viet Nam formally agreed on a process to sign a Memorandum of Understanding (MoU) to collaborate on natural resource management wildlife protection and law enforcement.
---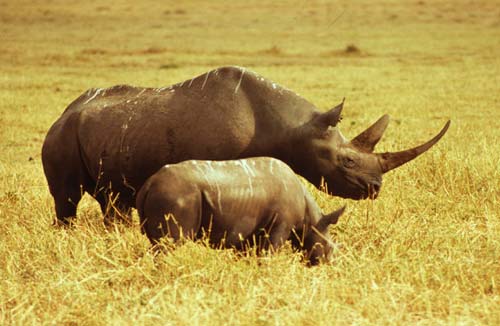 At a joint press conference on Wednesday, Mr. Fundisile Mketeni, Deputy Director General of Biodiversity and Conservation in the South African Department of Environmental Affairs, and Dr. Ha Cong Tuan, Deputy Director General, Viet Nam Forestry Administration, announced technical agreement on promoting co-operation between the two countries to enhance wildlife protection, law enforcement and compliance with CITES. 
The announcement came following a bilateral meeting that was facilitated by TRAFFIC to discuss the issue of rhino poaching and illegal trade in rhino horn between the two countries.  
Viet Nam has been identified as the primary destination for rhino horns illegally coming from South Africa, where government officials announced that the death toll had reached 309 poached animals since the beginning of the year. 
The MoU now moves into the final round of vetting before being signed in the near future. 
The two countries have agreed to co-operate through information and intelligence sharing, the future introduction of a rigorous permit verification procedure, technology development and exchange, joint research and capacity building and training.
"We are now on the cusp of proactive law enforcement collaboration that harnesses the political will of both nations to actively combat the illegal trade in rhino horns.  This can only be good news for Africa's beleaguered rhinos and hopefully leads to a new era of diminishing rhino losses" said Tom Milliken, head of TRAFFIC's Elephant and Rhino Programme.  
Whilst the rhino crisis dominated the current round of discussions, the future MoU will broadly include other natural resource management, protected areas management, community development and sustainable livelihoods as they relate to biodiversity management.
"Today we are concerned about rhinos, but tomorrow our concerns may expand to elephants or reptiles or something else", said Mr Fundisile Mketani.  "We will now be prepared".
Dr Ha Cong Tuan strongly signaled Viet Nam's intention to co-operate with South Africa to address outstanding wildlife trade problems.
---