Shark issues given a greater focus by CITES
Doha, Qatar, 25th March 2010 - International investigation into the threat Illegal Unregulated and Unreported (IUU) fishing poses to the world's sharks was called for today in a late amendment by New Zealand to a key document on shark conservation put before governments at a UN meeting on wildlife trade.
---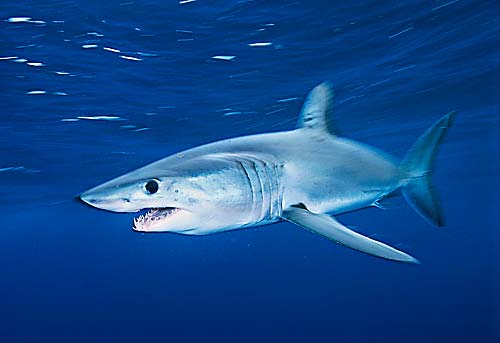 More than 130 governments meeting at the Convention on International Trade in Endangered Species of Wild Fauna and Flora, which finishes today in Doha, Qatar, agreed to a series of additional actions to address shark trade issues within the revised conference decision.
"The recognition by CITES parties of the importance of continuing the monitoring of IUU shark fishing is an important one," said Glenn Sant, TRAFFIC's Global Marine Programme Leader.
"Only by knowing what levels of illegal fishing nations are up against can we empower the world's governments to be in a position to tackle it."
A further amendment notes the important work of the United Nations' Food and Agriculture Organization's (FAO) Guidelines on Responsible Fish Trade which notes the need for trade to occur in products only from sustainable fisheries and promotes the need for traceability of products in trade so it is clear where they have come from and that they are legal and sustainable.
"This increases the focus on addressing particularly damaging trade practices that hold back progress on shark conservation," said Sant.
"Sustainabilty of trade is clearly a long-term conservation goal for maintaining the viability of shark populations, and this latest development is a small but significant step towards achieving those aims. It reminds us that responsible marine resource use is about responsible management, trade and consumption." 
---