President Obama commits US$10 million to tackling wildlife crime
Tanzania, 2nd July 2013—US President Barack Obama yesterday during a state visit to Tanzania announced major new steps to combat wildlife trafficking and the global crime syndicates that are driving the illicit trade, including the development of a presidential task force on wildlife trafficking and a pledge of US$10 million in critical new support for regional and bilateral training and technical assistance in Africa to combat wildlife trafficking.
---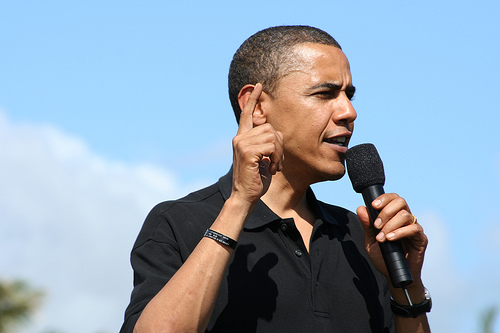 President Obama signed an executive order, which outlines how poaching and trafficking operations are now coordinated by armed and organized criminal syndicates.
The survival of protected wildlife species such as elephants, rhinos, and other critical species has beneficial economic, social, and environmental impacts that are important to all nations, according to the White House.
President Obama announced significant new efforts by the US government to fight the problem, including the creation of a high-level interagency task force – a presidential task force on wildlife trafficking – led by Interior, State, and Justice Department leadership, as well the establishment of an external advisory council on wildlife trafficking.
President Obama directed the task force to develop a national strategy within six months to fight wildlife trafficking and to consider how the US transnational organized crime strategy can be used to combat the issue, as it does other serious crimes like human trafficking and arms trafficking. The focus of the task force will be on anti-poaching, regional law enforcement, law enforcement mechanisms, and reducing illicit trade and demand. The president also noted that the challenge does not reside within Africa alone, that the US must "seek to reduce the demand for illegally traded wildlife, both at home and abroad, while allowing legal and legitimate commerce involving wildlife."
The White House released a Fact Sheet yesterday, detailing the new measures to be introduced through the executive order, and outlining the successes to date through US Government initiatives on this issue.
These include support for wildlife conservation throughout Africa and Asia and support for counter-wildlife trafficking activities, including anti-poaching activities in Africa and Asia, capacity building, and demand reduction campaigns in Asia.
It also includes specific mention of USAID's support for a three-year programme with IUCN, the International Union for the Conservation of Nature and TRAFFIC to improve understanding of current trends in wildlife trafficking and identify priority wildlife trafficking issues on behalf of the broader law enforcement and security communities.
"President Obama's commitment to tackling the rising tide of wildlife poaching and trafficking is both warmly welcomed and timely," said Steven Broad, Executive Director of TRAFFIC.
"The world's wildlife is under siege from international criminals whose activities must be brought to a halt."
---