New leadership at TRAFFIC
TRAFFIC is pleased to announce the appointment of Richard Scobey as its next Executive Director. Rick will assume his new role in mid-May 2021 and joins the organisation at a critical time as it works to inform and support action on wildlife trade challenges in the post-COVID world.
---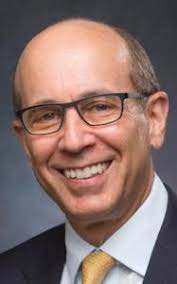 For the past five years, Rick has served as the President of the World Cocoa Foundation; leading its strategic vision and working with industry to accelerate cocoa sustainability. He brings more than 20 years of international experience in environment, agriculture and natural resource management in Africa and Asia gained through his work for the World Bank Group, including most notably, his tenure as the Deputy Director General of the Independent Evaluation Group.
He will replace outgoing Executive Director, Steven Broad, who will continue to lead TRAFFIC through to the handover in May.
The Chair of TRAFFIC's Board of Trustees, Mark Halle, said: "We are delighted to welcome Rick Scobey to TRAFFIC. He brings to the job an important range of skills and a vast experience that will allow him to build on the solid foundation that Steven Broad has laid for the organisation in the last 25 years. Under Rick's leadership, we are confident TRAFFIC will continue to expand its efforts to meet the challenges of achieving its mission in a world profoundly shaken by the COVID pandemic. The Board looks forward to welcoming Rick and to working closely with him and the full TRAFFIC team in setting the strategic direction for the organisation over the coming period."
I am honoured and excited to join TRAFFIC as the new Executive Director and lead this great team. The organisation plays a critical role in gaining insights into global wildlife trade that it uses to inform and support action that ensures benefits to conservation and human well-being."
Incoming TRAFFIC Executive Director, Rick Scobey
---