Massive wild bird seizures reflect soaring pressure on Sumatran birds
Update:  Lampung Agriculture Quarantine Center seized a further 3,175 birds, including Sumatran Laughingthrush, Crested Jay, Maroon-bellied Sunbird, Javan Myna, Greater Green Leafbird, white-eyes, prinias and tailorbirds, at Bakauheni on 10th December. They were confiscated from two private cars as relevant documentation was missing.
Petaling Jaya, Malaysia, 3rd December 2018—The seizure of over 8,000 birds from three incidents over a ten-day period points to large-scale extraction from the wilds of Sumatra, to feed Indonesia's demand for caged birds. All the birds confiscated by Indonesia's Agricultural Quarantine Agency had originated from Sumatra and were destined for sale in Java, which is home to the largest bird markets in Southeast Asia with a thriving illegal trade in wild caught songbirds.
---
On 27th November, Cilegon quarantine officers working with Indonesian NGO, FLIGHT, seized 2,140 birds found on a truck at Merak port on the northwest tip of Java. 
Just 10 days prior, the same quarantine office confiscated 4,851 birds packed into boxes from a truck in Kota Serang, the westernmost province on Java. The consignment originated in Lampung, a province in the southernmost tip of Sumatra, and was headed for several locations in Java.
In operations from 21-23rd November, Bandar Lampung quarantine officers seized 1,536 birds stuffed into dozens of plastic crates in the luggage compartment of a bus at Bakauheni Port in southern Sumatra. 
All the birds were confiscated for being transported without required quarantine documents.
The surviving birds have since been released in forest patches in Sumatra. 
"Pinch points between Sumatra and Java such as Bakauheni, Merak and Cilegon, are part of a frequently-used smuggling route, and we congratulate Quarantine for continuously busting illegal wildlife trade here," said Serene Chng, TRAFFIC Programme Officer.
"It's positive action to stop the illegal trade that is draining Indonesia of its wild birds," said Chng. 
These large seizures point to a network of trappers and middlemen catching and transporting birds from the wild into the markets. A wide variety of birds native to Sumatra were found in these seizures, including sunbirds, tailorbirds, prinias, leafbirds, bulbuls, and nuthatches.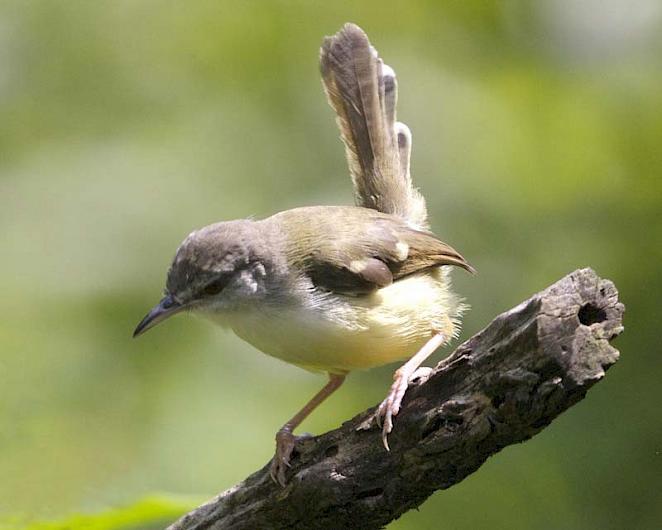 "High levels of trapping have already led to species declines in Java. As trapping escalates in Sumatra to feed the continuous demand, Sumatra's birdlife is under pressure. More rigorous regulation of the trade is needed to prevent Sumatran and other Indonesian species from facing a similar fate," said Kanitha Krishnasamy, Director for TRAFFIC in Southeast Asia.
FLIGHT Executive Director Marison Guciano has also urged Indonesia's forestry authorities to monitor more closely large-scale bird collection in Riau, Bengkulu, West and South Sumatra, and the traders in Lampung who buy these illegally trapped birds which are then smuggled to Java.
"Given the number of large-scale seizures carried out and the thousands of live and dead birds found in these seizures, it is evident that big players are involved in the trade," Guciano said.
Indonesia is no stranger to mega seizures of smuggled wild birds. Just four months prior to the 17th November seizure, Cilegon quarantine officials confiscated 6,000 birds smuggled from Sumatra. In that case, all the birds were found in a single van as it crossed from Sumatra into Java. Upon inspection 2,000 of the birds in the shipment were found dead.
Past TRAFFIC surveys have illustrated the phenomenal scale of songbird trade in Indonesia's markets—over 19,000 in three Jakarta markets over three days, and 22,911 in five markets in Central and East Java. A significant proportion of birds sold on Java were sourced from Sumatra, based on casual discussions with traders and the fact that thousands of birds native to Sumatra were recorded in the markets. 
Indonesia has recently released an updated protected species list that covers a total of 557 bird species under its laws, but open sale of birds in specialised markets continues and is known to be predominantly stocked with wild birds drawn from throughout Indonesia.
---
Notes:
HELP STOP UNSUSTAINABLE TRADE
Take a stand against the illegal and unsustainable trade that is decimating the world's wildlife - and is leaving SouthEast Asia's forests silent
---