Market supervising officials trained on combating illegal wildlife trade
Shenzhen, Guangdong Province, China, December 2015—enforcement officers from across China from the Administration of Industry and Commerce (AIC)'s Market Supervision Department received training on "CITES and combating illegal wildlife trade" last month in Shenzhen as part of a State Administration of Industry and Commerce (SAIC)'s ongoing training programme. 
---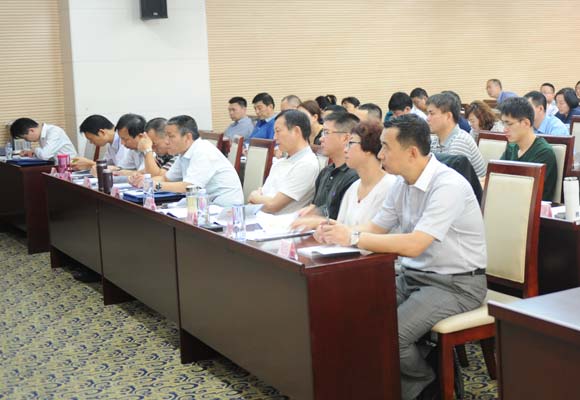 AIC is a key department for implementation of CITES (the Convention on International Trade in Endangered Species of Wild Fauna and Flora) in China, where they also oversee markets, companies, advertisements etc., including some management of online trade. 
In 2011, SAIC was one of the founders of China's National Inter-agencies CITES Enforcement Cooperation Group (NICE-CG).
96 officers from provincial or large city AIC offices attended the training course, most of them branch Directors of the Market Supervising Division. 
Wildlife conservation was an important element of the training, and Mr Wang Weisheng, the Deputy Director of China's CITES Management Authority spoke about the "Wildlife conservation Act of China". 
TRAFFIC, the only invited NGO, spoke about CITES legislation, market survey results (both physical and online) and identification of common species in markets.
Delegates were particularly interested to learn about the current situation regarding ivory trade in China, why the issue is of particular concern, and what actions they could undertake to contribute towards the efforts to counter illegal wildlife trade. 
"This was a great opportunity to contribute towards this important training for market supervising officials," said Mr Zhou Fei, Head of TRAFFIC's China office. 
"Now the delegates can help spread their knowledge to colleagues across China to help combat illegal wildlife trade and enhance implementation of CITES regulations in China."
---
Notes:
TRAFFIC's capacity building work for SAIC has been generously supported by CEPF
---