Landmark for wildlife crime database EU-TWIX
Cambridge, UK 7th August 2014—EU-TWIX (European Union Trade in Wildlife Information eXchange) has reached the landmark of 40 000 records in its database of illegal wildlife seizures.
---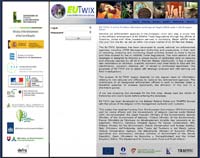 Established in 2005 as a joint initiative by the Belgian Federal Police, CITES Management Authority and Customs, and TRAFFIC, EU-TWIX has been facilitating the monitoring of illegal wildlife trade by providing a platform for information exchange and communication between officials across 35 European countries.
EU-TWIX is also a database for seizures made in the region by a range of enforcement agencies of species listed in CITES (the Convention on International Trade in Endangered Species of Wild Fauna and Flora). 
Analysis of the database helps EU enforcement agencies and international organizations monitor trends in illegal trade and carry out threat assessments for a variety of species and commodity groups including ivory, rhino horns, tortoises and exotic birds. 
As a single market, with free movement of goods and no internal border controls, it is essential to have information on illegal wildlife trade at the overall European Union level, while for several EU Member States the EU-TWIX database is also the only repository of national CITES seizure data.
"We started to record illegal wildlife trade seizures data at the national level in collaboration with the Belgian CITES MA [Management Authority] and Customs from 2001 onwards. This national database effectively formed the basis for a European-wide database (the EU-TWIX database) which has kept growing steadily ever since," said Laurent Grolet, Chief Inspector of the Belgian Federal Police. 
"We are convinced of the continued importance of EU-TWIX in the fight against wildlife crime in Europe and are therefore still involved in the administration of the system to this day." 
The Belgian Federal Police provide in-kind support for the essential transfer of information into the database, which is managed on a daily basis by TRAFFIC. 
As a result of messages exchanged via EU-TWIX, a number of investigations into potential wildlife crimes have been triggered, some of which extend well beyond Europe's borders. For example, in 2012, the EU-TWIX network assisted authorities in the Galapagos with a court case involving a German citizen who had attempted to smuggle threatened iguanas out of the Islands. In February 2013, an Ecuadorian court sentenced the individual to four years in prison.
"The benefits of facilitating rapid information exchange between enforcement officers have been considerable over the past decade," said Stephanie von Meibom, Regional Director of TRAFFIC in Europe.
"However, funding is needed to secure the long-term future of EU-TWIX and ensure the benefits of its operation will continue to assist enforcement agencies in the region to do their part in counteracting the global trafficking of wildlife." 
In February 2014, the European Commission highlighted the importance of EU-TWIX in its communication to the Council and Parliament on the EU approach against wildlife trafficking:
"Tools such as EU-TWIX, a restricted database to facilitate cooperation and intelligence-sharing between EU wildlife enforcement agencies, assist [environmental enforcement practitioners, customs authorities, prosecutors and judges] on a continuous basis" read the EC statement. 
EU-TWIX is currently being considered as a potential model for a tool to facilitate the exchange of information between competent authorities to support the implementation of the EU Timber Regulation.
It has already been used as a model for Tigernet, an online database of records on mortality of tigers and other key wildlife species across India, established by the Indian government's National Tiger Conservation Authority (NTCA) and TRAFFIC. Meanwhile, there are plans to replicate an EU-TWIX system in other regions, beginning with Central Africa. 
---
Notes:
Since its onset in 2005, EU-TWIX has received funding from the European Commission (DG Environment and DG Home Affairs) and the Governments of Austria (Federal Ministry of Agriculture, Forestry, Environment and Water Management), Belgium (Service public fédéral (SPF) Environnement), the Czech Republic (Ministry of the Environment), Estonia (Ministry of the Environment of Estonia), Finland (Ministry of the Environment), France (Ministère de l'écologie, du développement durable, des transports et du logement, MEDDTL), Germany (Federal Agency for Nature Conservation, BfN; Federal Ministry for the Environment, Nature Conservation and Nuclear Safety), Italy (Ministero dell'Ambiente, della Tutela del Territorio e del Mare), Latvia (Nature Conservation Agency), the Netherlands (Ministry of Economic Affairs, Agriculture and Innovation), Poland (Ministry of the Environment), Slovakia (Ministry of Environment of the Slovak Republic), Spain (Ministerio de Economía y Competitividad) and the United Kingdom (DEFRA, The Department for Environment, Food and Rural Affairs).
---