Illegal wildlife trade threat highlighted during internet governance forum
Taipei, Taiwan, 29th July 2016—The threat posed by illegal online trade in wildlife products was a focus of a special event held on World Tiger Day in Taipei, during the Asia Pacific Regional Internet Governance Forum. 
---
TRAFFIC's investigations into online wildlife trafficking have uncovered thousands of products made from threatened species openly advertised online on a daily basis, including in Japan, Malaysia and China. It has also revealed the move to sell clandestinely online via social media, which offers traders greater anonymity.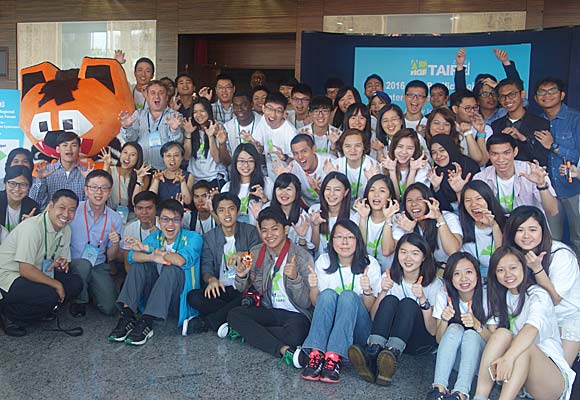 Parts of threatened species found for sale online include elephants, rhinoceroses, marine turtles and Tigers. TRAFFIC staff told internet governance experts and interested youth about how such illegal trade threatens to undermine international conservation attempts to double the number of wild Tigers by 2022, so-called Tx2. 
"Illegal wildlife trade online encourages poaching of wild animals like the Tiger through driving demand," said Dr Yannick Kuehl, TRAFFIC's Regional Director for East Asia. 
"It's far too easy for consumers to turn a blind eye to the damage they are causing when all they need to do is click on a website and the product is delivered to their doorstep." 
"TRAFFIC and our partners are committed to curbing illegal wildlife trade and we are excited to see this workshop helping raise this issue with the Internet Governance community."
Given the global reach of the internet, industry-wide exchanges and policy frameworks on online illegal wildlife trade are needed to address the issue comprehensively and effectively. These could help to simplify and standardize global efforts to police the internet to combat illegal trade online.
"While the Internet is in some ways making poaching easier, Internet technologies are also supporting conservation efforts in the frontline. Many of the technologies innovated for Tigers are now used for other endangered species, highlighting the ripple benefits of the Tx2 goals," said Michael Baltzer, Leader of WWF's Tigers Alive Initiative. 
"I am pleased to have the chance to interact with the Internet Governance community to start this discussion that should have a lasting impact on conservation efforts."
TRAFFIC has signed memoranda of understanding with online retail giants Tencent and Alibaba to help monitor their web presences for illegal retail of wildlife. 
Joyce Wu, a Senior Programme Officer with TRAFFIC said: "TRAFFIC already has some effective partnerships with the private sector to combat illegal wildlife trade online, but more partners around the world are needed, so we are glad to see young people raising the issue of wildlife protection to the Internet Governance Forum."
---
Notes:
The event was supported by DotAsia.
---