CITES study visit to Italy
Rome, Italy, 30th November 2009—10 participants from three South-East European countries—Croatia, Romania and Serbia—took part in a CITES (Convention on International Trade in Endangered Species of Wild Flora and Fauna) study visit this month hosted by the Italian CITES Enforcement Authority, Corpo Forestale dello Stato (CFS), and TRAFFIC.
---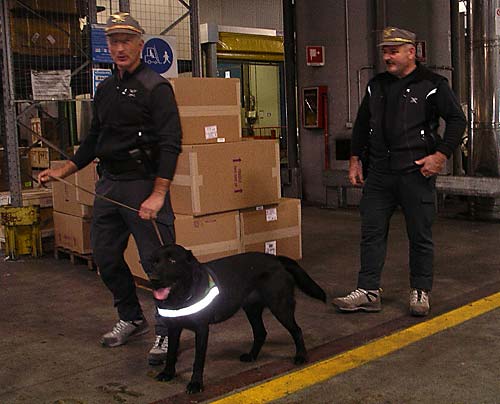 Participants included officers from CITES enforcement authorities such as Customs, police and environmental inspection, who came to learn about the practices employed and experiences of CITES enforcement in Italy. 
They examined case studies of investigations, legislative background, the work and role of the CITES Scientific Authority, CITES databases, internet monitoring, as well as the practices of international and national interagency co-operation. 
The programme included a site visit to Fiumicino Airport (Rome), where the use of wildlife detector dogs was demonstrated, and where the participants had the opportunity to assist with some control and inspection operations carried out by CFS. 
Participants were also taken to one of the four wildlife rescue centres in Tuscany managed since 2001 by WWF Italy and promoted in collaboration with the Environmental Ministry and the CFS. The rescue centre visit was of interest to participants working or thinking of developing similar measures, and covered aspects of sanitary controls, project and programme activities related to the rescue of animals. 
The study tour provided an opportunity for participants to meet their national counterparts and share information and experiences as well as to develop further the co-operation needed to counter international wildlife trade crime.
The workshop was organized as part of a "Strengthening capacities of European law enforcement officers and judicial authorities in the fight against wildlife crime," project and was financed by the European Commission, DG Justice, Freedom and Security. The kind contribution and great hospitability of CFS is also gratefully acknowledged. 
---