Wild plant experts and stakeholders meet at FairWild Forum 2019 in Budapest
May 2019 – Last month saw 20 people from a variety of different backgrounds gather in Budapest, Hungary for the first "FairWild Forum". The training, networking, and professional development event was focused on the implementation and verification of sustainable wild collection according to principles of the FairWild Standard.
---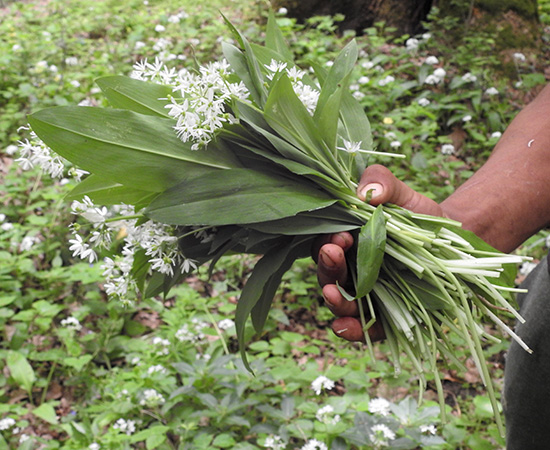 It was a truly international affair, with participants from 14 different countries including India, South Africa, Canada, Ukraine, France, USA and Nepal.
Launched with the support of grant funding from the BioFoundation, Switzerland, the event was open to a mixed audience of professionals with a technical background in sustainable wild collection. Facilitated by Michael Schwegler, FairWild trainer, it provided a platform for experience exchange from different perspectives including government, herbal products industry, certification bodies, NGOs, researchers, and conservation / development consultants. 
Elisabeth Rüegg, member of the FairWild Foundation Board of Trustees and FairWild Accreditation Coordinator, said, "It was a pleasure to bring together this event with the support of our stakeholders."
"The Forum enabled us to build the knowledge of FairWild auditors from our accredited control bodies, but beyond this to create links between all the different parties that must be involved to make FairWild Standard implementation a success".
The event included an introduction to the FairWild auditing framework and other topics including sustainability issues related to wild collection; access and benefit-sharing; the FairWild Premium fund and social context; risk analysis and classification of the target species; and market linkages and needs for FairWild-certified products. Participants joined break-out groups for in-depth discussion.
To link workshop discussions with experience on the ground, the FairWild Forum also included a field visit to FairWild-certified operator Schmidt und Co. Kft located in Baksa in the south of Hungary. The operator sources FairWild-certified ingredients such as nettle, elderflower, and lime flower as part of a fair trade relationship with their buyer Martin Bauer GmbH & Co. KG, Germany. The visit provided an opportunity to observe harvesting of wild garlic Allium ursinum and meet some of the collectors involved.
Kirsten Palme, TRAFFIC's Medicinal Plants Programme Officer for Europe and project manager of the DTP Interreg funded project LENA – Local Economy and Nature Conservation in the Danube Region said, "Wild plant trade in Europe is a complex subject."
European countries are key in terms of the import, processing and consumption of ingredients in trade globally, but there is also an important tradition of wild plant ingredient production, particularly in Central, Eastern and South-East Europe.
Kirsten Palme, TRAFFIC's Medicinal Plants Programme Officer for Europe
"It was fascinating to visit the site of Schmidt und Co. to learn more about the company and the challenges faced, such as the potential for pesticide contamination and the decline of people interested to collect in the region. Mr. Schmidt manages to create a successful herb business nonetheless; and works hard to provide income opportunities for the local population."
Participants of the workshop included Sudarshan Khanal from the Asia Network for Sustainable Agriculture and Bioresources (ANSAB), a key implementing partner of TRAFFIC in the UK Government Darwin Initiative funded project Succeeding with CITES: Sustainable and equitable Jatamansi trade from Nepal. The workshop helped building ANSAB's capacity to deliver onwards FairWild trainings to harvesters and producer enterprises in Nepal.
The FairWild Forum was organised in the framework of the FairWild Auditor Competence Program (building capacity and knowledge of FairWild auditors) and was held in conjunction with a meeting for accredited FairWild control bodies, attended by ECOCERT IMOSwissAG and CERES GmbH. Technical issues discussed during the FairWild Forum also fed into a review workshop held on Saturday 27th April, where FairWild Standard implementation experience and stakeholder feedback was assessed in line with FairWild Foundation's policy on revision of the FairWild Standard.
Professor Neil Crouch, Deputy Director of Biodiversity Economy at the South African National Biodiversity Institute (SANBI), said, "As South Africa is currently exploring options to develop national certification systems for biodiversity products, participation in the FairWild Forum was a welcome opportunity to gain direct experience with a relevant certification standard."
"I fully support the approach taken by FairWild Foundation to embed implementation in the broader social, economic and political context of wild collection – as sustainable production does not take place in a vacuum, but within a complex framework of policies, regulations, social norms and values."
Martin Bauer GmbH & Co. KG and Schmidt und Co. Kft provided support in facilitating the field visit; Michael Schwegler, TRAFFIC and WWF Hungary supported the organisation of the event in Hungary; and BioFoundation, Switzerland and Friends of FairWild are recognized for grant funding and donations.
---
About FairWild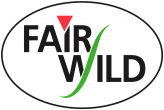 The increasing demand for wild plants—as ingredients for food, cosmetics, well-being and medicinal products—poses major ecological and social challenges. The pressure on potentially vulnerable plant species can endanger local ecosystems and the livelihoods of collectors, who often belong to the poorest social groups in the countries of origin.
As a response to these concerns, the FairWild Foundation is working with partners worldwide to improve the conservation, management and sustainable use of wild plants in trade, as well as the livelihoods of rural harvesters involved in wild collection. TRAFFIC has supported the development of the FairWild Standard, and now hosts the organization's Secretariat under a partnership agreement.