FairWild sustainability solutions on show at BioFach 2017
Nuremburg, Germany, March 2017— Last month the BioFach trade fair brought customers, suppliers and manufacturers together with a variety of stakeholders from across the organic sector.
---
FairWild Foundation and TRAFFIC were present at the fair, encouraging those involved with the trade in natural ingredients to ensure the sustainable and equitable use of wild plant resources.
Between 15–18th February, the FairWild stand in Hall 4 became a meeting hub for those interested in sustainable sourcing (and in trying a cup of FairWild herbal tea!). Visitors to the Fair also had the opportunity to participate in special events, sharing experience on sustainable trade and how to establish FairWild value chains.
Events, guest speakers and a new accreditation programme
This year's event "FairWild Standard – sustainability solutions for wild-collected ingredients" explored how FairWild principles and criteria can be used to support the traceability, quality and safety of certified products, integrated with addressing sustainability concerns and supporting harvesters and their communities. It was moderated by Steven Broad, FairWild Board member and Executive Director of TRAFFIC.
Guest speakers from the Organic Herb Trading Company, Traditional Medicinals, NATEVA and Neal's Yard Remedies shared their perspectives, explaining the benefits and challenges of implementing the certification scheme together with supplier partners. This was followed by updates from FairWild Foundation, including the launch of a new accreditation programme for FairWild certification bodies. 
According to FairWild Board member and accreditation co-ordinator Elisabeth Rüegg, "The decision to accredit additional qualified certification bodies will allow the FairWild scheme to be offered worldwide, and give wild-collection operators more options over which certifier they work with." 
As Rüegg outlined, the FairWild Foundation is now open to enquiries from those interested to become accredited for the certification scheme. Phase 1 of the accreditation programme in 2017 involves pilots with applicant certifiers, with a full system anticipated to be in place by January 2018. 
Board member Bert-Jan Ottens also introduced a new tool from his company ProFound – Advisors in Development. The tool is intended to help wild collection operations put in place a management and documentation system for the harvest and trade of wild ingredients, which will assist them to fulfil more readily the requirements of the multiple certification schemes that may be requested by their buyers (i.e. FairWild, organic, other fair trade standards).
Perspectives on using the FairWild framework
Participants from CBI, Control Union Sri Lanka, and Hunza Organics offered their insights on using the FairWild framework within the context of a project supporting the natural ingredients sector in northern Pakistan. The CBI programme, alongside a UNDP-GEF initiative, has provided training on FairWild to companies and certification auditors, and aims to support Hunza Organics and several other participating companies to gain joint FairWild and organic certification later this year.
Joost Staffhorst, CBI Country Programme Manager for Pakistan, explained how the FairWild Standard is helping companies in Pakistan to meet the requirements of European export markets. Wild collection operations have the potential to receive a premium price for certified sustainable ingredients, but more fundamentally, have a management system in place that will allow them and their buyers to demonstrate how their products meet increasingly stringent regulatory requirements in European and North American markets – an aspect that had also been stressed by Josef Brinckmann, Traditional Medicinals in his presentation on FairWild's contribution to quality assurance.
Members of the audience also asked questions about how the FairWild Standard can support implementation of the CBD's Nagoya Protocol on Access and Benefit-Sharing; links between sustainable harvesting and landscape level protection, including strengthening of traditional rights over the resources; and how companies can better educate the public on issues of sustainability, without "greenwashing". Their questions led to a lively exchange of information and opinions among the audience and panel of speakers.
Experience with the FairWild Standard was also shared through other relevant events during BioFach, including the Congress session "Creating a sustainability framework for forest, food and non-timber products". This event explored sustainability at multiple levels, with a focus on new tools and technologies to support sustainable and transparent management of natural resources.
Partnering for success
TRAFFIC supported the FairWild exhibition, and made connections for a number of projects worldwide that draw on the FairWild Standard as a sustainability framework.
Those presented included implementation of the FairWild principles with community organizations in the Bac Kan province of Viet Nam; piloting FairWild certification in China's Guangxi, Sichuan and Jilin provinces; and a recently launched project in Europe's Danube region to strengthen joint and integrated approaches and policies for the conservation and sustainable use of protected areas, including the presentation of FairWild principles as an example of sectoral best practice.
Bryony Morgan, Executive Officer of the FairWild Secretariat, commented, "It was very positive to see that the level of interest in sustainable sourcing remains high. A number of initiatives – such as our own FairWild accreditation system, as well as the projects of partner organisations – that have been a long time in the making are now starting to bear fruit. We are all looking forward to making progress in the year ahead!"
FairWild Foundation's presence at BioFach was supported by Friends of FairWild donations and partner organizations. FairWild Foundation would particularly like to thank the event speakers Eileen Clark (OHTC), Josef Brinckmann (Traditional Medicinals), Walter de Boeck (NATEVA) and Susan Curtis (Neal's Yard Remedies).
FairWild Foundation board member Josef Brinckmann to receive prestigious award
Josef Brinckmann, FairWild board member and medicinal plant expert, is to receive the American Botanical Council (ABC) Champion award for his ongoing and long-standing educational contribution. 
"While those of us working in the field are not carrying out the work in hopes of an eventual award, I am deeply appreciative that my life's work for the sustainable harvesting and rational use of medicinal plants is being recognized by the American Botanical Council," wrote Brinckmann. "I am genuinely grateful for the opportunities given to me over the years to research and write about the plants in support of ABC's educational mission."
The award is due to be presented at the at the 12th annual ABC Botanical Celebration and Awards Ceremony in Anaheim, California, on 9th March 2017.
TRAFFIC's participation at the fair was in-part supported by the Darwin Initiative project "Enhancing management and benefit flows in Vietnam's wild medicinal plant products", funded by the UK government.
---
About FairWild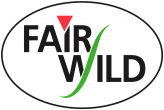 The increasing demand for wild plants—as ingredients for food, cosmetics, well-being and medicinal products—poses major ecological and social challenges. The pressure on potentially vulnerable plant species can endanger local ecosystems and the livelihoods of collectors, who often belong to the poorest social groups in the countries of origin.
As a response to these concerns, the FairWild Foundation is working with partners worldwide to improve the conservation, management and sustainable use of wild plants in trade, as well as the livelihoods of rural harvesters involved in wild collection. TRAFFIC has supported the development of the FairWild Standard, and now hosts the organization's Secretariat under a partnership agreement.
About the Darwin Initiative
Funded by the UK Government through the Darwin Initiative.
The Darwin Initiative is a UK government programme with a focus on biodiversity projects.