Pioneering CITES World Wildlife Trade Report released
Understanding the causes of the illegal trade of species that have the potential to be legally traded can provide an opportunity to better insight into how to remove current barriers to legal trade for the benefit of local communities and ecosystems.
---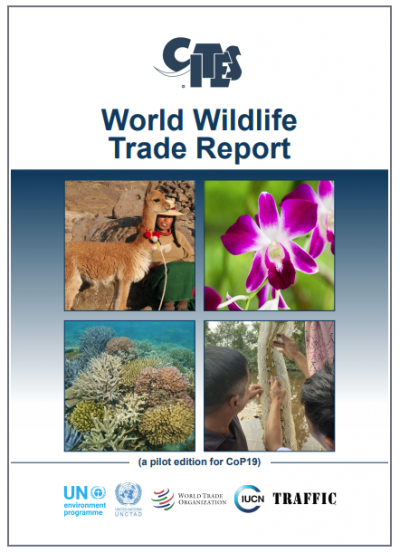 Legal and sustainable trade of wild species, including those regulated by CITES, can have multiple benefits, but illicit trade poses serious threats to biodiversity and the Indigenous peoples and local communities that rely on these ecosystem services for their livelihoods and wellbeing.
The pilot CITES World Wildlife Trade Report, released on 3 November 2022, delves into the modern-day intricacies of a trade that has existed since neolithic times and provides a balanced view of the positive and the negative sides of wildlife trade. It considers the routes, scale and patterns of international trade in CITES-listed species, the values, conservation impacts and socio-economic benefits of such trade, and the TRAFFIC-authored chapter on linkages between legal and illegal trade.
TRAFFIC is delighted to have collaborated with the CITES Secretariat and other partner organisations in developing the pilot edition of the World Wildlife Trade Report. This in-depth analysis  highlights the critical role that sustainable, legal, traceable, and safe wildlife trade plays in supporting and enhancing rural livelihoods, local and national economies and safeguarding healthy ecosystems and species populations."
Richard Scobey, TRAFFIC Executive Director
TRAFFIC's chapter focuses on the links between legal and illegal trade by summarising Appendix II-listed species most evidenced in seizures and investigating the causes of these seizures.
"Data from the CITES Illegal Trade Database indicates that over half of the seizures recorded by Parties in the last decade involved Appendix II species. Addressing the underlying causes of this illegal trade will promote the sustainable use and conservation of CITES-listed species while benefitting Indigenous Peoples and local communities and others involved in the supply chains and enable more effective and focused law enforcement efforts," said Richard Scobey.
A combination of wildlife seizure data from various sources was used, and interviews with individuals from customs, law enforcement, and CITES Management Authorities were conducted to understand the taxa being seized and the causes and drivers of these seizures. It is well documented that there are significant biases in wildlife seizure data due to enforcement and reporting efforts and the under-representation of specific taxa.
TRAFFIC is keen to deepen collaboration with Parties and the alliance of partners involved in preparing the report to ensure that a robust, balanced and evidence-based approach is taken to develop the methodology used in the collection and analysis of data for future reports of this kind. TRAFFIC believes this periodic analysis would benefit Parties' decision-making processes in CITES-related issues.
---
About CITES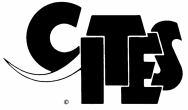 CITES, the Convention on the International Trade of Endangered Species of Wild Fauna and Flora, is an international agreement between governments that aims to ensure that international trade in specimens of wild animals and plants does not threaten their survival. Find out more here.