i
protecting people and forests
Timber is the world's most valuable wildlife commodity in trade. The FAO estimated the total value of global exports of timber products in 2016 to be worth a staggering US$227 billion.
When managed legally and sustainably, timber trade can be an invaluable source of revenue to both local communities and entire nations. However, in certain countries, particularly those in Africa and South America, between 50 and 90% of timber is harvested and traded illegally. Government mismanagement, weak enforcement and corruption are all factors resulting in dangerous levels of deforestation, habitat loss and loss of revenue.
between 10–30%
of global timber trade is conducted illegally
147 million m3
of sawnwood was exported globally in 2016
rosewoods
are in high consumer demand throughout China and neighbouring countries/territories
at least 350,000
trees were illegally felled in Madagascar between 2010–2015
93%
of Mozambique's timber exported to China in 2013 was generated through illegal logging
Where we're working to protect forests
In order to protect threatened tree species from over-exploitation and ensure the benefits of sustainable, legal timber trade go to those who deserve it, TRAFFIC works closely with governments and international agreements across the globe.
In African nations, home to some of the world's most threatened and heavily traded tree species such as Ebony and Rosewood, TRAFFIC is working with governments and national agencies to support the development and implementation of national legailty frameworks to ensure sustainable harvesting and trade of trees. This has included developing a series of legality training modules for the Forestry Department of Cameroon (MINFOF).
TRAFFIC is also supporting the work of COMIFAC (the Central African forests commission), providing expertise in policy and legal reviews, monitoring of timber trade including illegal trade, providing capacity building and training, and assisting in the implementation of the Convention on International Trade in Endangered Species of Wild Fauna and Flora (CITES).
key timber species and uses
African species
In February 2017, TRAFFIC released a report analysing the sustainability and management of precious timber resources in Madagascar. The report, Timber Island: The Rosewood and Ebony Trade of Madagascar, found that a combination of political instability, government mismanagement, a lack of forest operation controls and a failure to impose punitive penalties on well-known traffickers contributed to what was effectively zero timber management control.
Read more about Madagascar's timber harvesting here.
In June 2015, TRAFFIC, jointly with WWF, organised the 3rd Annual East Africa Timber Trade Stakeholders Forum, an event designed to address the growing demand for timber as well as the increasing flow of timber and timber products within and beyond East Africa. Not only does the forum seek to address such issues directly, it also looks to create a co-ordinated interregional approach that enables communication and co-operation throughout the region and it is hoped that this will be both between countries and regional bodies.
Asian species
The timber trade is highly significant in Asia and several TRAFFIC reports have investigated the trade—both legal and illegal—into various Asian timber species exploited by logging interests. 

They include reports into the trades in Merbau and Ramin (PDF, 2.8 MB), both Southeast Asian tropical hardwoods popular in the European Union for use in flooring and decorative products such as picture frames. Species such as Taxus (PDF in Chinese, 2.3 MB), a genus of yew trees, that suffered heavy exploitation over a short time period after it their valuable anti-cancer properties were discovered, Sandalwood in India, which is illegally exported to neighbouring countries, and agarwood, a kind of aromatic resin found inside the trunks of certain Asian tree species, are examples of associated non-timber products collected from trees that are largely wild harvested.
Explore the latest publications, reports and papers from TRAFFIC related to forest conservation and trade in timber.
Visit our resource library for the full TRAFFIC publication archive.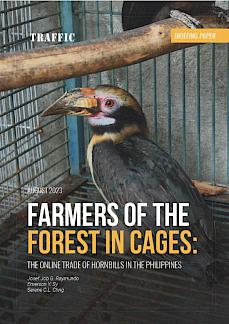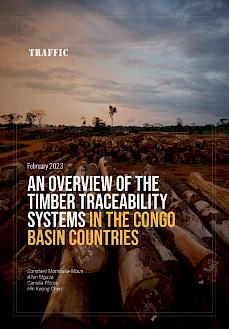 Sustainable timber trade
We're working to help promote legal and responsible timber trade. By strengthening local knowledge, national regulation and enforcement capacity, we're helping to protect our world's forests and those they support.

FairWild
The FairWild Foundation was established in 2008 to promote the sustainable use of wild-collected plant ingredients in trade and ensure a fair deal for the communities who harvest them.