US Ambassador visits forensics training workshop in Zambia
Lusaka, Zambia, 15th February 2019—Daniel Foote, the US Ambassador to Zambia today visited the Wildlife Crime Scene Investigation Training Course currently underway in South Luangwa National Park, Zambia. 
---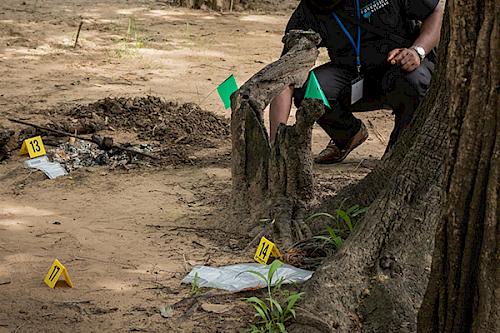 The meeting, convened by TRACE Wildlife Forensics Network, the Netherlands Forensic Institute and TRAFFIC is taking place thanks to financial support from the People's Postcode Lottery, European Union and USAID.
It brings together 24 senior investigators from the Departments of National Parks and Wildlife (DNPW) in Zambia and Malawi plus laboratory staff from the Victoria Falls Wildlife Trust in Zimbabwe.
Wildlife crime is recognised as one of the most serious threats facing the world's iconic wild species, but all too often efforts to apprehend those engaged in criminal activities are undermined by a lack of resources to collect robust evidence using forensic science.
During his visit Ambassador Foote said: "I am delighted to see at firsthand the forensics capacity building taking place here this week, which will help equip enforcement agencies in three countries of southern Africa in their efforts to curb the scourge of international wildlife crime."
During the training events, participants learned about poaching crime scene investigation techniques, evidence collection and storage, and how to gather evidence in a variety of different environments such as airport seizure scenarios.
The role of detector dogs in helping screen luggage, cargoes and vehicles at roadblocks was also demonstrated.
We are delighted with the donor support from USAID, players of the People's Postcode Lottery and the European Commission who have made this training opportunity possible and we look forward to its future impacts in helping bring wildlife criminals to justice
Dr Rob Ogden of TRACE, one of the course tutors
---
Notes:
Find out more about our wildlife forenwsics work.
---
About USAID

The United States Agency for International Development (USAID) is responsible for the majority of overseas development assistance from the United States Government and works to end extreme poverty and promote resilient, democratic societies while advancing security and prosperity for America and the world. www.usaid.gov/
About the People's Postcode Lottery
People's Postcode Lottery manages multiple charity lotteries (also known as society lotteries). Players play with their postcodes to win cash prizes, while raising money for charities and good causes across Great Britain and globally. A minimum of 32% goes directly to charities and players have raised £282 million to date for good causes across the country. For further information visit: www.postcodelottery.co.uk
About European Commission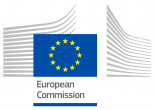 The European Commission promotes the general interest of the EU by proposing and enforcing legislation as well as by implementing policies and the EU budget.