CITES authorities in France, Belgium and Spain enhance regional co-operation
Cambridge, UK, 21st October 2009—Enforcement officials from France, Belgium and Spain met this June to explore the characteristics of illegal wildlife trade from Africa—the principal origin of illegal wildlife exports to the three EU countries—and to undertake training in the identification of traditional Asian medicines (TAM). 
---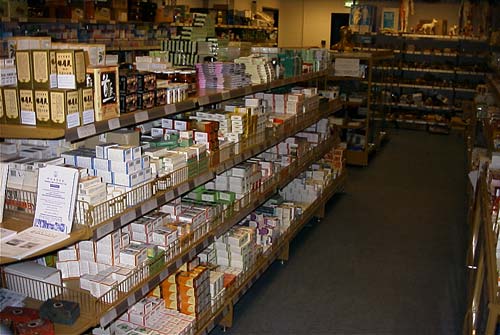 20 participants from a variety of CITES (Convention on International Trade in Endangered Species of Wild Fauna and Flora) enforcement authorities, including the Customs, Police, Environmental Inspectorate and Interpol, took part in the two-day 'EU-TWIX' (European Union Trade in Wildlife Information eXchange) workshop. 
Each agency discussed the latest trends in seized goods originating in Africa, particularly the types of goods seized, the trading route, and the concealment method used. A representative from WWF France, Mr Jean Bakouma, provided an introduction to the illegal timber trade, an area in which the officers attending had received little training.
The TAM training was conducted by an expert from TRAFFIC, Mr Jaap Reijngoud, who has been working in this area over the last 10 years. It included a theoretical session as well as practical training with real TAM products that had been seized throughout the EU.
Many of the officials attending had not met prior the meeting, even some of those from the same countries. A successful outcome of the meeting is that interagency co-operation has been stimulated in the region, and a second TAM training workshop for Customs officers is expected to take place in Paris later this year. 
The meeting was organized by TRAFFIC Europe (EU-TWIX project) as part of a project aiming to strengthen the capacity of European law enforcement officers and judicial authorities in the fight against wildlife crime. 
The project was financed by the European Commission, DG Justice, Freedom and Security and the French 'Ministère de l'écologie, de l'énergie, du développement durable et de l'aménagement du territoire' (MEEDDAT).
The next EU-TWIX workshop to take place will be training by the UK Customs in reptile identification and is scheduled for January 2010.
---