---
Notes:
Further information about Reducing demand for illegal wildlife products and the application of behavioural science for conservation impact, are available to all Social and Behavioural Change Community of Practice members who use the communication hub, information repository and co-ordination platform at: www.changewildlifeconsumers.org.

TRAFFIC was the technical lead in this ground-breaking initiative, with support from the German Polifund project, implemented by GIZ on behalf of the German Federal Ministry for Economic Cooperation and Development (BMZ) and the German Federal Ministry for Environment, Nature Conservation and Nuclear Safety (BMU).
WWF UK was the project manager and Oxford University and Imperial College Business school worked together with the other partners to trial new approaches from marketing research for understanding and influencing brand attachment, and from social marketing for inducing behavioural change.
Further information about additional research on demand reduction at Oxford University is available at: www.illegalwildlifetrade.net.
---
About Defra

The Department for Environment, Food & Rural Affairs (Defra) is the UK government department responsible for safeguarding our natural environment, supporting our world-leading food and farming industry, and sustaining a thriving rural economy. Our broad remit means we play a major role in people's day-to-day life, from the food we eat, and the air we breathe, to the water we drink.
WWF

WWF is an independent conservation organization, with over 30 million supporters and a global network active in over 100 countries. WWF's mission is to stop the degradation of the Earth's natural environment and to build a future in which humans live in harmony with nature, by conserving the world's biological diversity, ensuring that the use of renewable natural resources is sustainable, and promoting the reduction of pollution and wasteful consumption. Visit www.panda.org/news for the latest news and media resources and follow us on Twitter @WWF_media.
About Imperial College Business School

As part of Imperial College London, a global leader in science and technology, we drive business advantage through the fusion of business and technology and an entrepreneurial mindset.
We combine innovative thinking and insight with new technology to develop practical solutions to real world issues, benefiting business and improving society.
About Oxford Martin School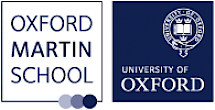 The Oxford Martin School at the University of Oxford is a world-leading centre of pioneering research that addresses global challenges.