Unregulated wild collection and habitat loss lead to Vulnerable status for medicinal Goldenseal
Cambridge, 17th November 2017—the latest update to The IUCN Red List of Threatened Species™ saw Goldenseal classified as "Vulnerable" in a move that highlights concerns about the medicinal plant's decline.
---
The IUCN Red List now includes 87,967 different wildlife species, of which 25,062 (approximately 28%), are classified as threatened—assessed as Critically Endangered, Endangered or Vulnerable.
Goldenseal Hydrastis canadensis is a long-lived perennial plant native to North America (USA and Canada) where it has undergone a decline in both its distribution and the quality of its habitat.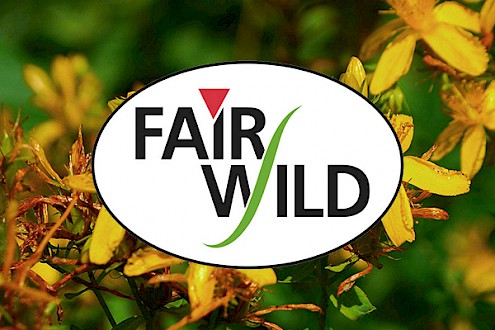 The plant is widely used medicinally amongst rural communities and national consumers alike given its high concentration of medicinally-active alkaloids. Its applications include treating colds and other respiratory conditions as well as curing digestive disorders such as stomach pain and swelling, diarrhoea and constipation.
"Goldenseal was widespread in eastern North American forests two centuries ago, and it has long been prized for its medicinal use," says Leah Oliver, Senior Research Botanist with NatureServe who led the assessment.
"The main threats to Goldenseal are unregulated wild collection combined with historic and continuing loss of its forest habitat.  However, there is a growing international market for cultivated Goldenseal, and wild-collection may be sustainable if it is carefully managed and contributes to protection of forest habitat. These activities may slow the decline of the species."
"Medicinal plants, including Goldenseal, are an important use of the earth's amazing biological diversity—not just for human health," says Danna Leaman, Co-chair of the Medicinal Plant Specialist Group of the International Union for Conservation of Nature (IUCN).  
"Many subsistence incomes, as well as some substantial fortunes, continue to be made from their commercial value.  Survival of the companies and markets that rely on these species depends on adoption of sustainable wild harvest methods and habitat protection.  We are undertaking global Red List assessments of many North American medicinal plants to identify the need for sustainable wild harvest before a species becomes threatened with extinction."
National and international demand for Goldenseal continues to rise.  The species is designated as Threatened and is protected by national legislation in Canada, but is not protected in the United States.  International trade requires a permit and is monitored by both countries under the Convention on International Trade in Endangered Species of Fauna and Flora (CITES).  
Goldenseal is an important species within the medicinal plant trade, both commercially and within local communities"
Anastasiya Timoshyna, TRAFFIC's Medicinal and Aromatic Plants Programme Leader.
"Its listing as Vulnerable to extinction should alert the industry associated with the wild harvest of Goldenseal to the urgent need for implementing sustainable wild harvesting practices—there has never been a greater need for sustainability certification systems like the FairWild Standard, which have already been instrumental in protecting other threatened plant species from over-exploitation."
The FairWild Standard was established by TRAFFIC, IUCN, and WWF, in partnership with industry and other organizations concerned about unsustainable sourcing of wild plant ingredients. It provides the necessary safeguards and frameworks to enable sustainable wild collection and ensure the long-term survival of wild plant species as well as fair pay and good working conditions for plant harvesters.
"FairWild Certification schemes can also give rural collectors and communities access to commercial markets to help them reap the rewards of sustainable wild harvesting," says Timoshyna.
"It is time that sustainable certification systems become a requirement rather than just an appendage to any form of wild plant collection. Otherwise we may see many more species declining, or disappearing completely, from the wild."
---
About FairWild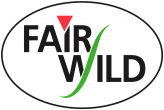 The increasing demand for wild plants—as ingredients for food, cosmetics, well-being and medicinal products—poses major ecological and social challenges. The pressure on potentially vulnerable plant species can endanger local ecosystems and the livelihoods of collectors, who often belong to the poorest social groups in the countries of origin.
As a response to these concerns, the FairWild Foundation is working with partners worldwide to improve the conservation, management and sustainable use of wild plants in trade, as well as the livelihoods of rural harvesters involved in wild collection. TRAFFIC has supported the development of the FairWild Standard, and now hosts the organization's Secretariat under a partnership agreement.
About IUCN

The International Union for Conservation of Nature (IUCN) is a membership Union uniquely composed of both government and civil society organisations. It provides public, private and non-governmental organisations with the knowledge and tools that enable human progress, economic development and nature conservation to take place together. For more information visit: iucn.org
About NatureServe
NatureServe is a non-profit biodiversity conservation organization comprised of 86 Network Programs encompassing more than 800 biodiversity scientists who discover, innovate, and conserve over 70,000 species and 7,000 habitats in the Western Hemisphere. The NatureServe Network collects comprehensive information about imperiled species and entire ecosystems, transforms the data into knowledge products and visualizations, and provides meaning through expert analyses to guide decision-making, implement action, and enhance conservation outcomes. NatureServe diligently keeps its finger on the pulse of the planet, providing decision-quality knowledge to ensure the preservation of species and natural communities. Visit the website here.