Ministry of Health and pharmaceutical companies collaborate on developing non-timber forest product utilization policies
Hanoi, Viet Nam, 27th November, 2017—Representatives of 30 pharmaceutical companies met in Hanoi today to learn about and give feedback on government policies surrounding the use of medicinal and aromatic plants (MAPs) and other non-timber forest products (NTFPs).
---
The workshop, hosted by TRAFFIC and the Administration for Traditional Medicine (ATM) from Viet Nam's Ministry of Health, disseminated the findings of TRAFFIC's 2016 policy review on the country's legal framework for the utilization of NTFPs and the development of MAPs usage based on the FairWild principles.
The TRAFFIC review highlights areas where policies could be streamlined to enhance efficacy and where additional training is needed to ensure more comprehensive implementation. The study also offers guidance on how to strengthen legislation and identify opportunities to bolster the development of sustainable trade of MAPS by incorporating the FairWild Standard into future regulations. 
The FairWild Standard is an internationally recognized best practice framework, developed by a number of organizations including TRAFFIC, to verify the sustainable and equitable trade in wild plants, fungi and lichen. The framework aims to ensure that land-use rights are respected, that children do not work as collectors, that benefit sharing is equitable, and that collection practices honour international agreements in accordance with national and local laws, regulations and administrative requirements. 
"We hope the policy review will help facilitate the development of future legislation around the sustainable trade of wild medicinal and aromatic plants and other non-timber forest products in Viet Nam," said Madelon Willemsen, Head of TRAFFIC's Viet Nam office.
"The essential input from the Administration for Traditional Medicine and pharmaceutical companies will ensure that new policies are relevant and aligned towards supporting the sustainable fair trade of high quality products. The government and the commercial sector have a shared responsibility in safeguarding the country's heritage and biodiversity for the long term." 
The workshop offered a unique opportunity for pharmaceuticals producers and health agencies, including the Lai Chau Provincial Department of Health, to discuss a comprehensive plan to address legislative gaps in the development of MAPs and NTFPs utilization in Viet Nam. It was a rare opportunity for policy makers in the ATM to hear the thoughts and opinions of those directly affected by NFTP regulations.
"This opportunity for consultation has been very valuable. It is essential that the producers of medicines understand where their products are coming from and it's also important that they are included in the discussion of how to improve our laws. The ATP will take their feedback and recommendations into serious consideration as we work to improve the legislative framework surrounding NTFPs," said Mr. Pham Vũ Khánh, Director General, Administration of Traditional Medicine, Ministry of Health.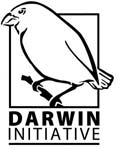 The workshop was funded by the UK Government's Darwin Initiative, as an activity of the project "Enhancing management and benefit flows in Vietnam's wild medicinal plant products", and is a follow-up on 2016 Forum on Sustainable Wild Medicinal Plants Collection
---