Malaysian judiciary brush up on wildlife crime and punishment
Kuala Lumpur, Malaysia, 3rd March 2009—The ASEAN Wildlife Enforcement Network (ASEAN-WEN) and the Federal Courts of Malaysia have organized a national judiciary workshop on wildlife crime and prosecution being held in Kuala Lumpur on March 3 and 4, 2009. 
---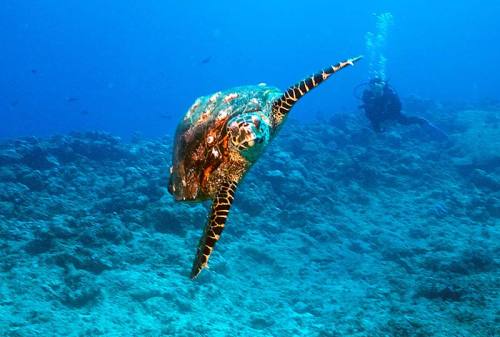 The workshop is co-sponsored by the US Agency for International Development (USAID) and supported by the Federal Courts of Malaysia. 
This is the fifth such workshop to be held in an ASEAN-WEN member country, following the success of similar events in Thailand and Viet Nam last year, Philippines and Indonesia in 2007. The next Judiciary workshop is planned in Cambodia later in 2009. 
Representatives from the Malaysian Magistrates Courts and observers from ASEAN region will participate in discussions on mutual legal assistance, enforcement and the prosecution of wildlife crimes, as part of the judiciary's commitment to tackle organized poaching and trafficking of wild animals and plants in Malaysia and Southeast Asia. 
Mr Robert Anderson, a U.S. Department of Justice environmental crimes attorney, will conduct sessions on the investigations, prosecutions and sentencing of wildlife crimes.
The illegal trade of wildlife is a major threat to Southeast Asia's biodiversity. The criminal nature of the trade not only contributes to the extinction of internationally protected species, but has further repercussions for Malaysia's international stature. 
Illegal trade in wildlife impacts a wide variety of species of animals and plants, from those which are little known to the public to those with the highest profile such as the tiger, the emblem of Malaysia. 
Illegal trade in wildlife benefits only a few individuals, but the loss of biodiversity which results from this will leave future generations of Malaysians with a country that will never be quite the same as that which their parents and grandparents knew. 
Deputy Chief of Mission of the U.S. Embassy in Kuala Lumpur, Robert G. Rapson, has remarked that the ASEAN-WEN Support Project is unique because it is one of the few regional projects focused on enhancing capacity to increase transnational law enforcement. 
"This is a necessary step for any country to be able to apprehend and convict serious offenders in the illegal trade of wildlife." 
He added that "the United States is committed to increase information sharing and capacity-building between ASEAN-WEN and the United States to stop East-West wildlife crime." 
Senior Officer of the Program Coordination Unit of ASEAN-WEN Dr Chumphon Sukkaseam said concerted and coordinated actions were needed to address the illegal exploitation and trade in CITES-listed species within the ASEAN region which was a hotspot in the global illegal wildlife trade. 
"Sharing information and technical expertise within ASEAN, and cooperation with the United States are vital to this effort," he said.
Workshop participants will benefit from presentations by the Department of Wildlife and National Parks (DWNP), the Royal Malaysian Police, the Royal Malaysian Customs and a Special Prosecutor from the U.S. Department of Justice. The CITES Management and Scientific Authority in Malaysia will also participate.
TRAFFIC and Freeland Foundation, via a cooperative partnership with USAID, are providing technical assistance to the government agencies implementing ASEAN-WEN. The U.S. Department of Justice provides legal training on case scenarios and prosecution best practices.
---
Notes:
ASEAN-WEN is the world's largest wildlife law enforcement network, comprised of Brunei Darussalam, Cambodia, Indonesia, Lao PDR, Malaysia, Myanmar, Philippines, Singapore, Thailand, and Vietnam. The United States and China are also cooperating with ASEAN-WEN. Two international NGOs, Wildlife Alliance and TRAFFIC, via a cooperative partnership with the US Agency for International Development (USAID), are providing technical assistance to government agencies that are implementing ASEAN-WEN.

TRAFFIC, the wildlife trade monitoring network, works to ensure that trade in wild plants and animals is not a threat to the conservation of nature. TRAFFIC is a joint programme of WWF, the global conservation organization, and IUCN, the International Union for Conservation of Nature. TRAFFIC works in co-operation with the Secretariat of the Convention on International Trade in Endangered Species of Wild Fauna and Flora (CITES).

FREELAND FOUNDATION, (formerly PeunPa) is a Bangkok-based, international organization working to protect human rights and wildlife throughout Asia.Since 2001, FREELAND has been dedicated to ending the illegal wildlife trade and protecting natural habitats by raising public awareness and building local capacity to protect the region's unique biodiversity. As environmentalists who also care about people, from 2009 FREELAND will partner with human rights-oriented agencies and organizations whenever our skills and services can be used towards common goals.
---