French Government supports bushmeat monitoring in Central Africa
Paris, France, 18th September 2009—TRAFFIC's monitoring of the bushmeat trade in Central Africa is to receive funding as part of a larger agreement signed today between the Government of France and IUCN to support sustainable management of biodiversity. 
---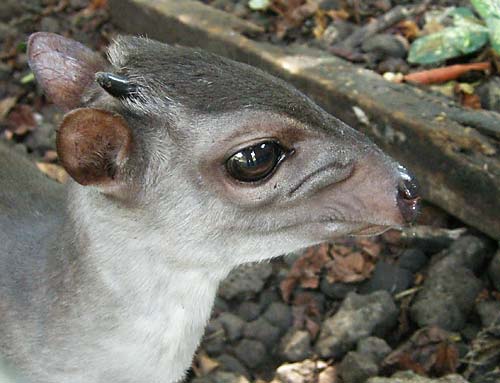 The agreement, worth almost EUR8 million over four years, will support a variety of biodiversity conservation projects established in 2009 in Africa, the Mediterranean and in some of the European Union's overseas territories. 
"The French Government's support comes at a most critical time, allowing TRAFFIC to continue its support to Central African countries in their commitments to achieve bushmeat-related conservation and management goals of the 'Convergence Plan' as laid out by the ten Member States of the Commission for the Forests of Central Africa (COMIFAC)," said Steven Broad, Executive Director of TRAFFIC. 
Other projects to receive government support include the strengthening of the management of protected areas in West and Central Africa, the identification of the most important parts of the Mediterranean in terms of biodiversity conservation, and the improved protection of wildlife in Central Africa.
"France's continued commitment to helping IUCN guarantee the sustainable use of the resources provided by different ecosystems, particularly in countries that depend on them the most, shows that nature conservation can and should be an integral part of developed countries' policies," said Julia Marton-Lefèvre, Director General of IUCN.
According to Jean-Michel Severino, Director General of the French Development Agency, "poor countries, whose economic capital relies to a great extent on the environment, are the first victims of the erosion of their natural capital. 
"Biodiversity conservation and the fight against poverty are inseparable and require—as we have been doing for several years now with IUCN—actions to be carried out at all levels, in collaboration with governments, civil society and the private sector."
TRAFFIC is a member of the Congo Basin Forest Partnership (CBFP) that helps Member States of COMIFAC promote the conservation and sustainable management of the Congo Basin's forest ecosystems. Previous and current support to TRAFFIC's Central African Programme is jointly provided by the German Government (BMZ), the French Government (MEEDDAT), WWF and IUCN.
A background document (in French) about TRAFFIC's bushmeat programme in Central Africa.
More information on the collaboration between the French Government and IUCN is available in French, Spanish and English on the IUCN website
---