FairWild Standard helps Pukka Herbs achieve 2014 Sustainability Champion Award
London, UK, 10th July 2014—Pukka Herbs Ltd. has become a winner at the 2014 2degrees Sustainable Business Champions awards event held last night, thanks to their sourcing of FairWild-certified wild plant ingredients. 
---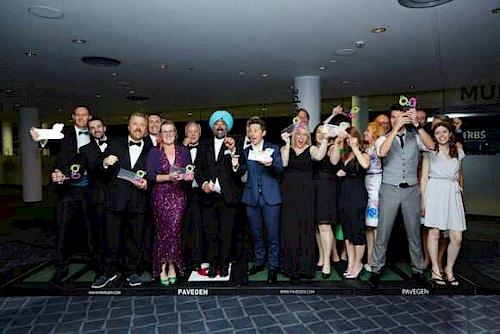 The UK-manufacturer won the Supply Chain Management category, fending off stiff competition to gain the votes of members of the 2degrees community – the UK's biggest sustainability network. 
Pukka Herbs has been working intensively on their supply chain sustainability and in 2011 chose to promote adoption of the FairWild Standard principles among their suppliers. 
TRAFFIC is a partner to the FairWild Foundation and alongside WWF and other FairWild Foundation partners helped develop the FairWild Standard to ensure those collecting wild plant ingredients harvest the produce sustainably and receive a premium price for their efforts.
Peppermint & Licorice tea, the first Pukka Herbs product incorporating FairWild-certified ingredients was launched in 2012 as part of the "Create a Beautiful World" consumer campaign with WWF, which was recognized last year in the External Communications category of the 2degrees awards. 
"Pukka is delighted to receive recognition from 2degrees of our efforts to promote the sourcing of wild plant ingredients from verified ethical and sustainable sources that follow FairWild principles," said Tim Westwell, Co-Founder of Pukka Herbs.
The FairWild certification process includes criteria that are important for sustainable wild collection, such as resource assessment and determination of a sustainable yield, aspects that are often not addressed by certification systems focusing on cultivated plants.
FairWild ingredients are now being rolled out across Pukka Herbs' range of herbal teas, with certified supplies arriving from locations including Spain, Kazakhstan, Bulgaria, Hungary and in the future, India.
The company has identified possible FairWild ingredients in their products and used a combination of existing supplier conversion and new supplier sourcing to encourage the supply chain to adopt the FairWild Standard.
"The efforts Pukka Herbs puts into sourcing their ingredients sustainably from the wild is commendable," said Anastasiya Timoshyna, TRAFFIC's Medicinal Plants Programme Leader. 
A new sourcing initiative by Pukka Herbs in India's Western Ghats is in place for products used in their popular Triphala product, which includes amla, haritaki and bibhitaki fruits as ingredients.
The sustainability of the fruit harvesting is directly linked to the livelihoods of collectors, and activities implementing FairWild Standard on the ground are designed to make a real difference to local people and the harvested plant species.
"Pukka Herbs aims to source FairWild-certified fruit by 2015, which will provide a source of income for local subsistence farmers whilst conserving the habitat of flagship species such as the Malabar Giant Squirrel and Malabar Hornbill," said Ben Heron, Herbal Medicines Sustainability Manager for Pukka Herbs.
The project is implemented in partnership with Applied Environment Research Foundation (AERF) of India, the Durrell Institute for Conservation and Ecology (DICE) and TRAFFIC, with financial support from the UK's Darwin Initiative and Keidanren Nature Conservation Fund. 
"The FairWild Standard is being increasingly recognized by industry, and now consumer awareness is also starting to build, thanks to outreach efforts of companies such as Pukka Herbs," said Timoshyna. 
Earlier this month the FairWild Foundation launched new Trading and Labelling Rules, helping to strengthen the certification system and provide an avenue for the private sector to engage in sustainable and fair sourcing practices.
"It is fantastic to see FairWild being highlighted and recognized through a 2degrees award," said Bryony Morgan, who attended the award ceremony on behalf of the FairWild Foundation and TRAFFIC.
"It feels like it marks a turning point – a real shift in the way industry is approaching the issue of sustainable wild plant collection."
---