Chinese and Vietnamese Customs strengthen bilateral cooperation to more efficiently combat illegal wildlife trade at borders
China and Viet Nam share a 1456-kilometre border that is believed to be a significant passageway for wildlife smuggling from Southeast Asia into China. On 4 November, TRAFFIC China and Viet Nam offices supported the annual meeting between customs officials from mainland China, Hong Kong Special Administrative Region (SAR) and Viet Nam to specifically address the challenges of combating wildlife smuggling across borders. 
---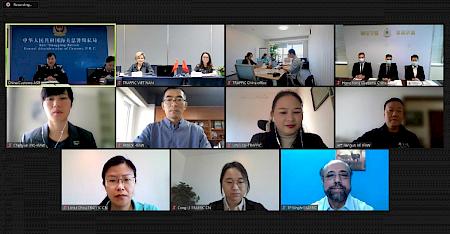 The illegal trade of wildlife is the fourth-largest global illegal trade after narcotics, counterfeiting, and human trafficking. Over the past few years, increasing collaboration between China and Vietnam enforcement officials, such as intelligence exchange and international joint operations, has shown its efficiency by leading to several important seizures of illegal products at borders, like a seizure of two tonnes of pangolin scales at the Chinese border in 2021.
"Sustaining and strengthening such bilateral cooperation is still vital in the growing complexity of international trade. Customs officials on the frontline of tackling transnational crimes need to be well coordinated and equipped to deter and disrupt wildlife crime at the border," said Ms Beijing WANG, Division Director of International Cooperation, Anti-smuggling Bureau, China Customs
Throughout the day, China and Viet Nam Customs facilitated discussions between enforcement officials and TRAFFIC offices to share their experiences, skills and investigation methods to combat wildlife smuggling. 
The International Fund for Animal Welfare (IFAW) China and Chinese customs shared their experience applying their anti-smuggling technology with the Vietnamese customs officers.
"This bilateral meeting brings great support to Viet Nam customs who are willing to engage further in cross-border cooperation. Our Department is already devoted to tackling illegal wildlife trade and is looking forward to strengthening the partnership with its Chinese counterparts to reinforce anti-smuggling actions at borders," said Ms Pham Thi Thu Huong, Head of the Division of Enforcement Information Collection and Analysis, Anti-smuggling and Investigation Department, Viet Nam Customs.
TRAFFIC offices in China and Viet Nam delivered an update on the unceasing illegal wildlife trade in the region based on recent seizure data and online market survey findings. I. Both offices introduced their toolkits on combating wildlife crime, including guidelines to identify wildlife smuggling in the maritime sector, law enforcement capacity-building materials, species identification guides, seizure databases or anti-money laundering approaches to interrupt financial flows and help to dismantle organised wildlife smuggling syndicates. 
By bringing China and Viet Nam together on standardised procedures and instruments, we hope they will employ those tools to facilitate the timely transmission of information and mutual recognition of evidence between the two countries. However, enforcement alone is insufficient without financial investigations, anti-corruption efforts, and without addressing the persistent market demand that drives illegal trade."
Mr TP. Singh, Asia Programme Director at TRAFFIC
---
Notes:
In August 2022, TRAFFIC China and China customs teamed up to train Law Enforcement officials in identifying money laundering linked to wildlife trade criminal networks at an annual law enforcement training.  It was the first time this topic had been introduced into Chinese law enforcement training.
---
This workshop was co-organized by TRAFFIC offices in China and Viet Nam, as part of the project "Reducing wildlife trafficking across logistics supply chains and online platforms" funded by The Critical Ecosystem Partnership Fund (CEPF), a joint initiative of l'Agence Française de Développement, Conservation International, the European Union, the Global Environment Facility, the Government of Japan and the World Bank. A fundamental goal is to ensure civil society is engaged in biodiversity conservation.
This workshop was also kindly supported by Norway's International Forest and Climate Initiative (NICFI), administered by the Norwegian Ministry of Climate and the Environment in collaboration with Norad – The Norwegian Agency for Development Cooperation. The initiative supports bilateral agreements with forest countries, multinational organisations and civil society.
---
About IFAW (International Fund for Animal Welfare)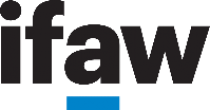 The International Fund for Animal Welfare is a global non-profit helping animals and people thrive together. We are experts and everyday people, working across seas, oceans, and in more than 40 countries around the world. We rescue, rehabilitate and release animals, and we restore and protect their natural habitats. The problems we're up against are urgent and complicated. To solve them, we match fresh thinking with bold action. We partner with local communities, governments, non-governmental organisations and businesses. Together, we pioneer new and innovative ways to help all species flourish. See how at ifaw.org.
About CEPF

The Critical Ecosystem Partnership Fund (CEPF) enables civil society to protect the world's biodiversity hotspots—biologically rich ecosystems that are essential to humanity, yet highly threatened. https://www.cepf.net/
About Norway's International Climate and Forest Initiative (NICFI):
NICFI supports efforts to reduce greenhouse gas emissions resulting from deforestation and forest degradation in developing countries through efforts to improve forest and land management in tropical forest countries and reduce the pressure on tropical forests from global markets.