Djibouti to join TWIX network to tackle wildlife trafficking in Horn of Africa
Following a scoping mission by regional experts, the Republic of Djibouti is set to become the fourth country to join a network, supported by TRAFFIC, called the Eastern-Africa TWIX (Trade in Wildlife Information eXchange) to share crucial information about wildlife crime within and passing through its borders.
---
Worldwide, neighbouring countries face barriers to coordinate and exchange vital information in the fight against wildlife trafficking. This is where the TWIX (Trade in Wildlife Information eXchange) comes in. It is an online tool that facilitates the exchange of information between countries and supports international cooperation between wildlife law enforcement and management officials in a bid to address threats to conservation efforts and economies posed by organised crime.
After a two-year pilot in three countries, it is excellent to see Eastern Africa -TWIX expanding its reach to include a fourth country. Djibouti's arrival will catalyse cross-border cooperation between Kenya, Tanzania, Uganda, and Djibouti to more effectively combat wildlife trafficking and help to conserve the region's rich biodiversity."
Allan Mashalla, TRAFFIC's East Africa Regional TWIX Coordinator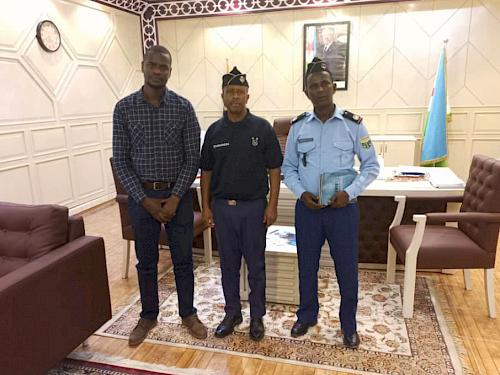 The scoping mission, which engaged with senior government officials, including representatives from customs, CITES* Management Authority, the Ministry of Environment, National Police, Gendarmerie, Public Prosecutors, and Coast Guards, identified the significant potential to intercept wildlife crime before it reaches consumer markets in other areas of the world.
"Due to its strategic location, Djibouti is mostly used as a transit of illicit wildlife crime, so the TWIX tool will foster collaboration of law enforcement not only at the national level but also at the international level," said Mr Hassan Mousa Rayale, Horn of Africa Wildlife Enforcement Network (HAWEN) Focal Point in Djibouti.
"TWIX is a useful tool, and we are ready to work with TRAFFIC to support this initiative. However, more capacity building/training is needed so that the tool can be well understood and implemented," said Mr Abdoulfatah Abdirahman Arab, Acting Director of the Department of the Environment under the Ministry of Urban Planning, Environment, and Tourism.
Expansion to a fourth country will extend the region's ability to apprehend, convict and prevent the perpetuation of wildlife crime. The Eastern-Africa TWIX is already exploring ways to expand into a fifth country to bolster the region's action on wildlife crime.
---
Notes:
* the Convention on International Trade in Endangered Species of Wild Fauna and Flora
TWIX platforms consist of a centralised website which holds records on national, regional, and international wildlife seizures, and a mailing list which allows enforcement officials to communicate, seek assistance and alert one another about relevant enforcement actions.
The scoping mission of Djibouti wildlife law enforcement agencies took place from 12th - 16th June 2022.
This mission follows the introduction of TWIX to the Horn of Africa Wildlife Enforcement Network of  IGAD in early 2020, where The Intergovernmental Authority on Development (IGAD), IGAD member countries were interested in TWIX.
The East-African TWIX project complements other TRAFFIC work within the region, including CONNECT, a four-year project implemented by IUCN with WWF, and TRAFFIC also created a dedicated online platform to support East African prosecutors' investigations, enforcement and cooperation to crack down on wildlife crime launched last year.
---
Acknowledgements
Thanks to the Djibouti Ministry of Urban Planning, Environment and Tourism - Department of Environment and Sustainable Development, HAWEN and IGAD for their support during the scoping mission.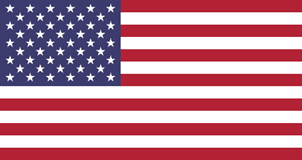 The scoping mission was made possible by funding from the U.S. Government Department of State through closing loopholes along the trade chain: strengthening East Africa's front-line wildlife law enforcement in combatting illegal wildlife trade project.
---