WWF

WWF is one of the world's largest and most respected independent conservation organisations, with over 5 million supporters and a global network active in over 100 countries. WWF's mission is to stop the degradation of the earth's natural environment and to build a future in which humans live in harmony with nature. 
About TRAFFIC

TRAFFIC is a leading non-governmental organisation working globally on trade in wild animals and plants in the context of both biodiversity conservation and sustainable development whose mission is to ensure that trade in wild plants and animals is not a threat to the conservation of nature. More information at www.traffic.org
About JTEF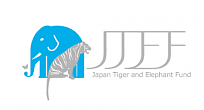 JTEF, a non-profit and non-governmental organization, contributes to protecting the world of wildlife by representing their voice and interests so that global biodiversity and the natural environment of human beings will be conserved. JTEF has committed to combating wildlife crime related to Japan and eradicating unsustainable wildlife trade by researching wildlife markets, analyzing the legal systems, and keeping contact with the law enforcement communities.