---
Notes:
The quantitative analysis of these seizures ('Reported CITES-related Seizures involving the EU' and 'Brief Comparison to 2020') and examples of seizures ('Details of Key CITES-related Seizures Reported by the EU Member States in 2021') are based on seizure records submitted in the 2021 CITES Annual Illegal Trade Reports (including information on prosecutions) submitted to the EU-TWIX3 database by the EU Member States.
It is important to note that any change in the number of seizures reported over the years and any patterns in illegal wildlife trade observed from the seizure data may be due to varying levels of enforcement efforts, which could differ over time by the various EU Member States. These do not necessarily indicate shifts in demand or changes in illegal wildlife trade dynamics.
The Member States of the EU in 2021: Austria, Belgium, Bulgaria, Croatia, Cyprus, Czech Republic, Denmark, Estonia, Finland, France, Germany, Greece, Hungary, Ireland, Italy, Latvia, Lithuania, Luxemburg, Malta, the Netherlands, Poland, Portugal, Romania, Slovakia, Slovenia, Spain, and Sweden.
Cyprus, Luxembourg, and Slovakia reported no seizures in 2021.
European – Trade in Wildlife Information eXchange—the system includes a database of CITES seizures in the EU (https://eu-twix.org/).
Medicinals - plant-derived Medicinals are also understood to include health/food supplements, cosmetics, and aromatic plants [not necessarily used as medicine] as well as medicinal products and parts and derivatives for medicinal use.
---
About European Commission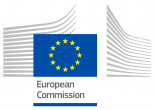 The European Commission promotes the general interest of the EU by proposing and enforcing legislation as well as by implementing policies and the EU budget.