TRAFFIC & WWF campaign receives top media award
Beijing, China, 3rd February 2015—The TRAFFIC and WWF Illegal Wildlife Trade campaign has been recognized for its contribution towards broadening horizons and promoting public welfare at the Global Fashion & Charity Annual Festival held last month in Beijing. The award was presented by famous domestic film star Ms Yao Chen on behalf of People.cn and the website of the Global Times newspaper who co-hosted the event. 
---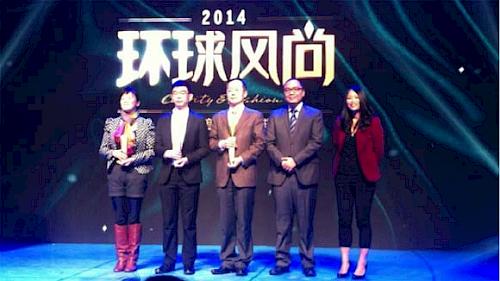 Mr Zhou Fei, Head of TRAFFIC's China office accepted the award on behalf of TRAFFIC and WWF. He said: "TRAFFIC and WWF launched their campaign in July 2012 to raise global awareness at the highest political levels about the seriousness of wildlife crime. Now, two-and-a-half years later, the issue is recognized world-wide at all levels of society. 
"However, in order to achieve our goal of reducing poaching of some of the world's iconic wildlife species, one key measure is to change consumer behaviour to reduce the demand for threatened wildlife products in consumer markets." 
"Businesses have an essential role to play in helping bring about this change, and we appeal to them to make public declarations that they will not tolerate the use or gifting of threatened wildlife products." 
In recent years, poaching of iconic wildlife, particularly African elephants and rhinos has risen alarmingly, principally to supply rising demand for ivory and rhino horn respectively in Asia.
---