TRAFFIC发布大象贸易信息系统线上平台
2020年10月15日,剑桥、日内瓦 —— ETIS Online,一个新的大象贸易信息系统(ETIS)线上平台今天由TRAFFIC正式发布。
这个名为ETIS Online的新网站是2017年CITES常务委员会在第69次会议上提出的要求下创建的。该线上平台旨在加强对涉及大象标本的查获数据的收集,并获取各缔约方提交的这些数据。新的功能将有助于增加可供分析的数据,为预防和打击非法象牙贸易的国际政策提供证据支持。
---
新的平台允许获得授权的缔约方代表访问并提交他们各自国家/地区的大象标本的查获记录。例如,各个缔约方可以查看和下载其用于ETIS分析的数据,这些数据详细说明了在该国/地区内发生的查获案件的数量和查获重量,以及牵涉到该查获案件的其他缔约方。
ETIS作为一个数据库,保存了自1989年以来查获或没收大象象牙和其他大象标本的近3万项记录,迄今共查获了相当于750吨原牙。
ETIS于1998年建立,受《濒危野生动植物种国际贸易公约》(CITES公约)缔约方的委托1,2,由TRAFFIC代表《CITES公约》秘书处进行管理,并征询了MIKE-ETIS技术专家组的意见。该监测系统旨在衡量和记录大象标本非法贸易的水平和趋势及其变化。TRAFFIC基于这些记录进行全面的分析,这些记录也为CITES缔约方和管理机构的决策提供了依据。
"《CITES公约》对ETIS Online这个新的线上平台表示欢迎,在这个平台上各个缔约方可以查询与核实大象标本的查获数据。更详细的数据意味着更好的分析,这将有助于加强有关大象保护问题的决策,以及预防、发现和打击非法象牙贸易所需的执法能力," CITES秘书长Ivonne Higuero表示。
TRAFFIC全球首席执行官Steven Broad表示:"ETIS Online提高了大象查获数据收集和分析的效率,我们希望这将为未来《CITES公约》采取应对象牙贸易挑战的相关行动加强证据基础。"
与非法猎杀大象监测(MIKE)计划一起,ETIS是《CITES公约》认可的大象监控和分析报告系统之一。
自1998年以来,ETIS的分析结果帮助确定了受非法象牙贸易影响最严重的国家。它目前还作为确定进入《CITES公约》国家象牙行动计划(NIAP)的缔约方的证据基础。
NIAP是一项实用计划,《CITES公约》的一些缔约方正在使用它来加强对象牙贸易和象牙市场的控制,并帮助打击非法象牙贸易。
ETIS Online的开发得到了英国达尔文倡议计划(Darwin Initiative programme)的资助。
比利时政府、德国政府、荷兰政府、欧盟以及美国鱼类和野生动物管理局将会继续支持ETIS Online在未来的改善和扩展功能。
---
Notes:
备注:
1 - CITES的全称是濒危野生动植物种国际贸易公约。
2 - CITES第Conf. 10.10号决议(Rev. CoP18)授权设立ETIS。
---
About TRAFFIC

TRAFFIC is a leading non-governmental organisation working globally on trade in wild animals and plants in the context of both biodiversity conservation and sustainable development whose mission is to ensure that trade in wild plants and animals is not a threat to the conservation of nature. More information at www.traffic.org
About CITES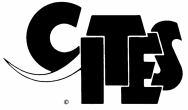 CITES, the Convention on the International Trade of Endangered Species of Wild Fauna and Flora, is an international agreement between governments that aims to ensure that international trade in specimens of wild animals and plants does not threaten their survival. Find out more here.