TIME magazine exposes plans for Chinese rhino 'farming'
7th June 2011—the latest issue of TIME magazine reveals a secret plot in China to breed imported white rhinos commercially for their horns to be used in medicine—a scheme that would be in direct contravention of national and international laws, and which contradicts statements made in 2010 by Chinese officials at an international meeting and representatives of the traditional Chinese medicine industry. 
---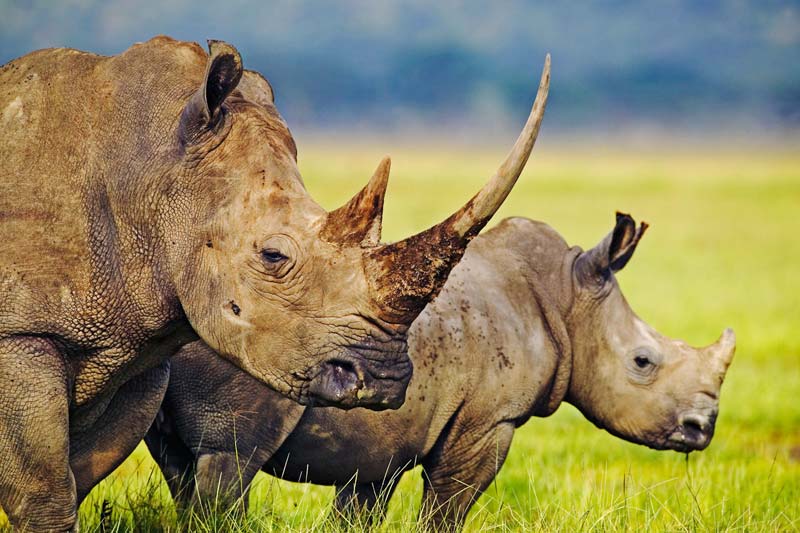 In March 2010, members of the World Federation of Chinese Medicine Societies, headquartered in Beijing made a declaration saying they did not want their industry tainted by the use of endangered species parts or derivatives. 
Later that month, Chinese officials had affirmed to world governments at CITES (the Convention on International Trade in Endangered Species of Wild Fauna and Flora) that there were no intentions to permit rhino farming in the country, yet a TIME reporter uncovered detailed business plans by an ammunitions company to sell and market rhino horn pills, with an aim to generate a 60 million dollar profit annually. 
"The natural world is scarred with the unintended consequences of what those only interested in profit might consider 'good business plans'," said Tom Milliken, TRAFFIC's expert on the rhino horn trade. 
"The scale of the Chinese market is potentially so awesome, one miscalculation and we potentially could lose entire species, poached to meet the rising demand."
Asian demand for rhino horn is fuelling a rhino poaching spree in southern Africa, which has seen the number of animals illegally killed in South Africa alone rise to more than 333 in 2010 and shows no signs of abating. 
The plan to profit commercially from the importation of live rhinos into China, as alleged by TIME, is also problematic for South African authorities who have reportedly allowed the exportation of 103 live white rhinos since 2007. 
South Africa requires the importing country to have adequate legislation in place to ensure live rhinos will only be used for the purpose indicated on the CITES export and import permits to avoid parts and derivatives of live specimens being used commercially. 
TIME reveals that these rhinos may in fact find their horns whittled down by one kilogramme each year, using a "self-suction living rhinoceros horn-scraping tool", under a curious new patent application filed by a subsidiary company of the munitions manufacturer in June 2010. 
"South Africa should impose a moratorium on all further exports of live rhinos, unless China can demonstrate that their intended use is compliant with the country's export policy. 
"None of the live rhinos sent to China were for commercial purposes" says Milliken. "It appears that people are being misled."
---