How TRAFFIC's five-year Programme catalysed impact on wildlife trade
TRAFFIC has released an interactive, visual evaluation of the past five years' work to help reduce the pressure of illegal and unsustainable wildlife trade on biodiversity and enhance the benefits to wildlife conservation and human well-being that derive from trade at sustainable levels.
---
TRAFFIC 2017-2022 Programme Evaluation
From nurturing international cooperation and aiding national regulations to stimulating sustainable purchasing by businesses and changing unsustainable consumer behaviours, TRAFFIC's 2017-2022 Global Programme largely exceeded the target expectations.
Across prioritised actions targeted to inter-governmental agreements, governments, businesses, and consumers, our approach in the 2017-2022 Programme was to catalyse systemic change into policies, supply chains and behavioural change approaches."
Anastasiya Timoshyna, TRAFFIC Director of Strategy, Programme, and Impact.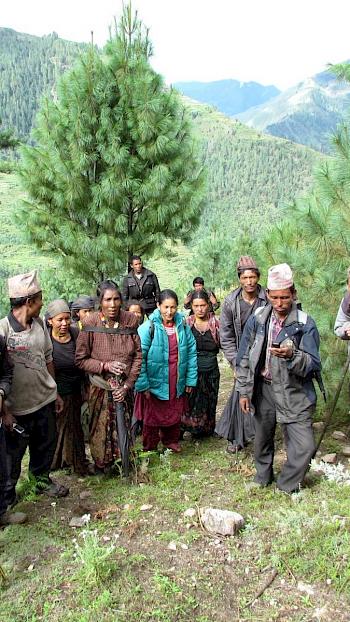 TRAFFIC has supported 14 countries and one regional bloc to improve the sustainability, transparency, and traceability of wild products in trade.  Key actions included enabling the implementation of CITES regulations (such as the making of non-detriment findings), establishing new systems to monitor and regulate trade, and reversing trade bans based on evidence.
Timoshyna continued, "This focus on systemic change across various species and products in trade is necessary to address the underlying drivers of complex wildlife trade challenges: from addressing corruption and improving resource governance, to informing industry standards, to utilizing best practice approaches to consumer behavioural change."
TRAFFIC's advice and practical tools have led to 111 companies taking meaningful steps to better identify and eliminate wildlife trafficking from their supply chains, across tech and social media companies, airlines and financial sector. At the same time, over 80 companies in timber and wild plant ingredients sectors adopted systems to improve the legality, sustainability and traceability in their supply chains, influenced by TRAFFIC.
Despite the human and logistical challenges the world faced during this time period, the COVID-19 pandemic spurred some of TRAFFIC's work into an evolving and vital direction. Primarily under the Wildlife-TRAPS project, TRAFFIC engagement with global fora grew and helped to inform global action on the One Health Approach and the relative health risks posed by wildlife trade in zoonotic disease transmission and spillover events over the past few years.
Global decisions and efforts to drive down illegal and unsustainable wildlife trade must continue, as reflected in the evaluation's summary of ongoing Wildlife Trade Trends. One example looks at the estimates of a joint report to CITES CoP19 by TRAFFIC and the IUCN/Special Species Commission African Rhino and Asian Rhino Specialist Groups (CoP19 Doc. 75 (Rev. 1)). It indicates that despite increased international cooperation between range and consumer states and increased legislation and enforcement, 2019 had the highest levels of reported seizures of illegal rhino horn trade. While reported seizures declined during the COVID-19 pandemic in 2020, it is too early to tell if low levels of reported seizures will persist; hence it is essential to continue work with stakeholders to reduce illegal trade in rhino horns.
Following the five-year evaluation and last year's global progress in tackling biodiversity challenges, which saw significant progress in wild species trade monitoring and regulation at CITES, and the adoption of the Kunming-Montreal Global Biodiversity Framework, TRAFFIC is vigorously preparing for its next phase of work.
Wildlife trade is a major challenge and opportunity at the nexus of biodiversity conservation and human development, and we look forward to launching a new Strategy supporting the implementation of ambitious global commitments to reversing the loss of biodiversity and ensuring more equitable benefits from the sustainable use of wild species to people." 
Anastasiya Timoshyna, TRAFFIC Director of Strategy, Programme, and Impact.
TRAFFIC is scaling up and aligning its work with the ambitious long-term vision of the Kunming-Montreal Global Biodiversity Framework. Launching soon, TRAFFIC's new strategy will guide the next seven years of work and emphasise core concepts of sustainability, empowerment, and benefits sharing, in addition to reducing threats to conservation.
---
Notes:
TRAFFIC thanks the generosity and support of our donors, collaborators and partners who enabled the delivery and amplification of our work over the past five years. 
---