Global transport leaders sign historic declaration in fight to shut down illegal wildlife trafficking routes
London, UK, 15th March 2016—The signing of a new declaration committing leaders of the global transportation industry to major steps to fight wildlife trafficking has been hailed by The Duke of Cambridge as "a game changer in the race against extinction."
---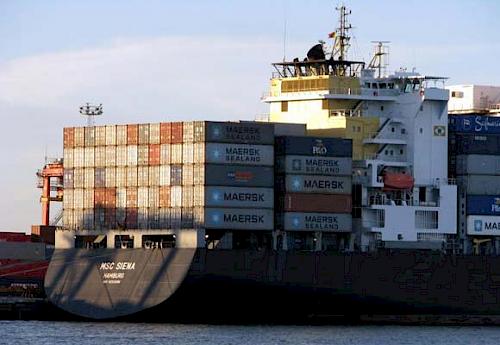 Forty CEOs and other senior figures of airlines, shipping firms, port operators, Customs agencies, intergovernmental organizations and conservation charities, including TRAFFIC, have become the founding signatories of the Declaration of the United for Wildlife International Taskforce on the Transportation of Illegal Wildlife Products during an event that took place today at Buckingham Palace. 
The Buckingham Palace Declaration is the result of a year's worth of meetings, research, and coalition building by the United for Wildlife Transport Taskforce, convened by The Duke of Cambridge and chaired at His Royal Highness's request by Lord Hague of Richmond. Transport representatives on the Taskforce include companies and organizations based in China, Denmark, Kenya, UAE, the UK and USA.
The Buckingham Palace Declaration commits signatories to eleven commitments that will raise standards across the transportation industry to prevent traffickers from exploiting weaknesses as they seek to move their products covertly from killing field to marketplace. The commitments focus on information sharing, staff training, technological improvements, and resource sharing across companies and organizations worldwide. They will also see the world's leading transportation firms assisting those in poorer nations who are in need of expertise and new systems. 
The commitments in the Buckingham Palace Declaration include:
•    Developing information sharing systems for the transport industry to receive credible information about high risk routes and methods of transportation
•    Supporting a secure system for passing information about suspected illegal wildlife trade from the transport sector to relevant customs and law enforcement authorities
•    Notifying relevant law enforcement authorities of cargoes suspected of containing illegal wildlife and their products and, where able, refuse to accept or ship such cargoes.
The work of the United for Wildlife Transport Taskforce has been strongly supported not only by the transport sector but a number of intergovernmental agencies including the World Customs Organization, the United Nations Development Programme and the Convention on International Trade in Endangered Species of Wild Fauna and Flora (CITES)—the world's regulatory instrument on trade in endangered species.
The Duke of Cambridge said: "The poaching crisis is bringing violence, death, and corruption to many vulnerable communities. It threatens to rob future generations of their livelihoods in those regions where wildlife tourism is the core of local economies.
"But this crisis can be stopped. We know where the animals are that we need to protect. We know where the markets for wildlife products are and where awareness, education, and law enforcement need to be improved. And with the Buckingham Palace Declaration being signed today, global transport leaders are saying we know many of the ways wildlife products are being moved from killing field to market place.
"By implementing these commitments the signatories can secure a game changer in the race against extinction. I thank them for their commitment and I invite any other company in the industry to sign up to the Buckingham Palace Declaration and play their part in the fight against the poaching crisis."
In October 2015, the USAID ROUTES (Reducing Opportunities for Unlawful Transport of Endangered Species) Partnership [LINK] was established with a five-year mandate of collaboration and implementation of activities to assist the transport sector in efforts to reduce wildlife trafficking via land, sea and air. Funded by USAID (the United States Agency for International Development) and led by TRAFFIC, ROUTES has established collaboration across government agencies, transportation and logistics industry representatives, international conservation organizations and donors.
"TRAFFIC is delighted to sign the Buckingham Palace Declaration, and we will live up to our commitments and engagement with the transport sector through the ROUTES Partnership: this is truly a world-wide, international response to the wildlife trafficking crisis," said Steven Broad, Executive Director of TRAFFIC.
---
About the ROUTES Partnership

The USAID Reducing Opportunities for Unlawful Transport of Endangered Species (ROUTES) Partnership brings together transport and logistics companies, government agencies, development groups, law enforcement, conservation organisations and donors to disrupt wildlife trafficking activities, and forms a key element of the concerted international response to addressing wildlife poaching and associated criminal activities worldwide. Further information and resources can be found at www.routespartnership.org. 
About United for Wildlife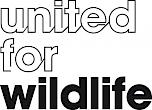 United for Wildlife is an unprecedented alliance between seven of the world's most influential conservation organisations and The Royal Foundation of the Duke and Duchess of Cambridge and Prince Harry. The collaboration between Conservation International (CI), Fauna & Flora International (FFI), International Union for Conservation of Nature (IUCN), The Nature Conservancy (TNC), Wildlife Conservation Society (WCS), WWF-UK, the Zoological Society of London (ZSL) and The Royal Foundation hopes to lead the way to substantially increase the global response to major conservation crisis. http://www.unitedforwildlife.org/