Fostering cross-border collaboration between Cameroon and Nigeria
Douala, Cameroon, 25 June 2021 –

The INL funded Strengthening Law Enforcement Capacity and Collaboration (SLECC) project to combat the illegal wildlife trade in Cameroon, has organised in collaboration with the Cameroon Ministry of Forestry and Wildlife (MINFOF) a cross-border meeting.
---
Titled "A roundtable meeting on cross-border collaboration between Wildlife and other Law Enforcement Officials of Cameroon and Nigeria", it brought together a total of 31 participants.
Representatives included 22 high level officials from Nigeria and Cameroon representing different Government Departments and conservation organizations, including the Cameroon Prime Ministry, Ministry in charge of Wildlife, Ministry of Internal Affairs, Ministry of External Affairs, Ministry of Justice, Cameroon Ministry of Defence represented by the National Gendarmerie, National Environmental Standards and Regulations Enforcement Agency (NESREA - Nigeria), INTERPOL, the Customs, the National Parks Service and Customs – Nigeria, and the Nigerian Conservation Foundation – NCF.
Also in attendance were two Representatives of the Nigerian Diplomatic Services in Cameroon, and partner NGOs including IUCN and WWF.
The main purpose of the meeting was to promote the fight against wildlife crime and illegal wildlife trade (IWT) by fostering collaboration and enhancing the knowledge base of key stakeholders from both Cameroon and Nigeria.
Given Nigeria's role as a major hub for wildlife products from Cameroon and other Central African countries, TRAFFIC is facilitating platforms of exchange between different stakeholders at both national and transboundary levels.
TRAFFIC also used the opportunity to present the Elephant Trade Information System (ETIS), and hold side meetings with the CITES Management Authorities from both Cameroon and Nigeria.
In general, the exchanges were fruitful with focus on the need for the two countries to harness their efforts in the concerted fight against national and transboundary IWT. Also brought to the fore was the issue of the continued existence of an open ivory market in Lagos.
These discussions revealed potential and current obstacles to efficient collaboration between the different law enforcement agencies, lack of capacity and lack of resources, corruption and trafficking of influence, education and sensitisation.
Follow-up actions were agreed which focused on fostering collaboration between enforcement agencies of both countries and the implementation of recommendations of the Transboundary Security Committee.
---
Notes:
This workshop was fully funded by a grant from the United States Department of State.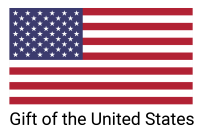 ---