Exporting in a shifting legal landscape – the US Lacey Act
GFTN invites forest industry to participate in new free online legality course 
Gland, Switzerland, 14th December 2011—The Global Forest & Trade Network (GFTN), WWF´s initiative to eliminate illegal logging and drive improvements in forestry management and trade, and TRAFFIC, The Wildlife Monitoring Network, have launched a new multi-language online training module to increase awareness about the amended US Lacey Act and help ensure its compliance amongst exporters to the US. 
---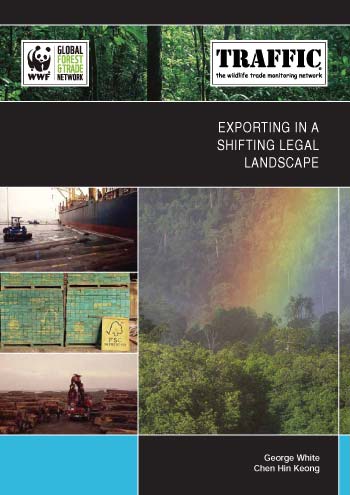 This training module, funded by the US Agency for International Development's (USAID) Responsible Asia Forestry and Trade (RAFT) program, offers a broad understanding of the Lacey Act amendment for targeted forest industries in selected RAFT project countries including China, Indonesia, Malaysia and Viet Nam. The online course provides insights into the issues surrounding the Lacey Act.  Companies will learn how they can assist their partners and suppliers such as mills and manufacturers to apply due care in sourcing activities, what the necessary steps are to comply with the Act, follow their own laws and apply best practices. 
The Lacey Act legislation prohibits all trade in wood and plant products that are illegally sourced from a U.S. state or any foreign country. As such, it affects manufacturers and exporters who ship a variety of products to the US, including paper, furniture, lumber, flooring, plywood or even picture frames. The 2008 amendment to the Lacey Act gives the US government the authority to fine, and even jail, individuals and companies who traffic in illegally harvested wood products in or into the US. 
Dr Ha Cong Tuan, Deputy Director General, Directorate of Forestry, Vietnam Ministry of Agriculture and Rural Development: "Providing necessary knowledge on Lacey for enterprises and representatives of state agencies and associations of Vietnam is very meaningful to help wooden furniture processing export enterprises and relevant systems with quick adaptation and appropriateness on time, content, requirements and market changes as well as mitigate disadvantageous impacts and risks for Vietnam's wood industry."
The free online course consists of 6 modules in 4 different languages (English, Mandarin, Indonesian and Vietnamese) including: 
•    An introduction to the Lacey Act 
•    Who is affected within the trade of forest products and how
•    Penalties and enforcement
•    Introduction to declaration requirements
•    What constitutes Due Care
•    General guidance for establishing legality 
Barry Flaming, Program Development Specialist at USAID: "This is a useful and practical tool to help companies, forest managers and others gain a better understanding about timber legality and the Lacey Act in support of more responsible forestry and trade."
Interested companies can sign up to the different online language versions of the Lacey Act training module online on the GFTN website. 
GFTN provides technical assistance to hundreds of companies and communities over 30 producing and consuming countries throughout the world aiming to achieve responsible forestry and forest product trade practices. Through the development of a Stepwise Approach to certification, the GFTN has been playing a pivotal role in enabling the uptake of FSC certification everywhere, in both developing and developed countries. Today, GFTN members collectively manage 21.7 million hectares of FSC-certified forest and trade approximately 19% of the global supply of forest products.  
---
About TRAFFIC

TRAFFIC is a leading non-governmental organisation working globally on trade in wild animals and plants in the context of both biodiversity conservation and sustainable development whose mission is to ensure that trade in wild plants and animals is not a threat to the conservation of nature. More information at www.traffic.org
WWF

WWF is an independent conservation organization, with over 30 million supporters and a global network active in over 100 countries. WWF's mission is to stop the degradation of the Earth's natural environment and to build a future in which humans live in harmony with nature, by conserving the world's biological diversity, ensuring that the use of renewable natural resources is sustainable, and promoting the reduction of pollution and wasteful consumption. Visit www.panda.org/news for the latest news and media resources and follow us on Twitter @WWF_media.
About GFTN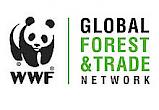 First established in 1991, the Global Forest and Trade Network (GFTN) is the longest-running forest trade programme of its kind, transforming the global marketplace into a force for safeguarding the world's valuable and threatened forests, while ensuring that these forests continue to provide economic and social benefits for the businesses and people who depend on them.  GFTN's influence spans not only forests but also the entire forest product supply chain, from forest floor to retail shelf. Today, GFTN has nearly 300 members (including companies, entrepreneurs, communities and NGO´s) in more than 30 countries worldwide.